Events
Point-of-Purchase Presents Masterclass on Shopper Marketing
Date : 15th December 2015 - GURGAON | 17th December 2015 - MUMBAI
Venue : GURGAON - Hotel Lemon Tree Premier, Leisure Valley,
MUMBAI - The Orchid, Next to Domestic Airport, Vile Parle (E)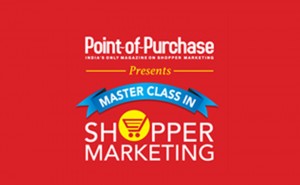 While most FMCG companies in the Unites States have embraced Shopper Marketing, many other markets are still struggling to build enough interest in the discipline to even get started.

India appears to be one such market, which presents an opportunity for manufacturers given the growth this market will experience over the next 10 years.

This one-day workshop shall help you prepare your organization for developing a Shopper Marketing discipline that can become a competitive advantage. Learn how you can avoid some of the mistakes made by other markets so you can jump ahead on the learning curve.

The Future of Marketing:
FMCG marketing, the traditional brand management, consumer-centric model has served our industry well. It helped build multi-billion dollar companies that sell their brands around the world. For decades it has generated organic growth, delivered real innovation, and satisfied countless consumer and shopper needs.

But during its 65-year reign something happened, the world changed significantly. Technology, supply chain, manufacturing, innovation, and retail have all experienced seismic shifts; even consumers and shoppers themselves are barely recognizable. But FMCG marketing has not changed in-step; in fact, it has become less strategic and more tactical.

We will discuss how to return marketing back to its strategic role so that it generates tangible benefits:
• Increasing organic growth by focusing on creating new value rather than capturing existing.
• Competitive advantages that are not only sustainable, but that expand.
• Real brand loyalty, both emotionally and behaviourally.

Elevating The Role of The Shopper:
The challenge for any individual involved in Shopper Marketing is of course getting their organization's full support, and then elevating the strategic role of the shopper. There are three common hurdles preventing companies from embracing this new discipline. We will discuss each one plus provide recommended actions you can take to overcome them:
1. Too much confusion over what Shopper Marketing is and how it differs from other marketing disciplines.
2. Lack of a clearly defined process for building, executing, and measuring shopper Programs.
3. Not enough support from upper management.

Optimizing Shopper Marketing:
The role of Shopper Marketing is to leverage the emotional relationship the shopper has with the brand along the shopper journey so you can inspire him/her to purchase your brands. The mistake so many companies have made is to accomplish this role by building shopper programs in a functional silo separate from the rest of the brand's marketing plan.

In order to optimize your Shopper Marketing efforts they need to be integrated with your consumer and trade plans through strategy and insight. We will present a fully integrated planning process plus the three key elements of integration needed to optimize:
your brands' go-to-market strategies.
1. Growth strategies
2. Emotional and behavioral insights
3. Communication Strategies

Work Sessions
In order to execute Shopper Marketing effectively, marketers must understand how to translate consumer, consumption-driving initiatives (led by the brand team) into shopper, purchase-driving initiatives (led by the Trade Marketing team). The key to this translation is to understand how to identify the category growth story so your shopper initiative benefits the retailer and the brand.

In this interactive work session, teams will first build the strategy for the shopper initiative by writing the Shopper Journey Planning Brief. Once the brief is completed, each team will explore possible tactics to bring the initiative to life at their assigned retailer.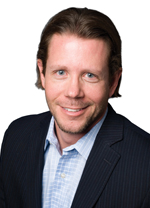 Christopher Brace
Founder and CEO, Shopper Intelligence
Christopher founded Shopper Intelligence in 2006 based on his 360-degree view of the challenges today\'s marketers face. He has held management positions in Shopper Marketing, Brand Management, traditional advertising and promotions on both the client and agency sides of the business. He is dedicated to helping companies prepare for the critical role Shopper Marketing will play in the future of marketing - that of catalyst towards full marketing integration.
Coming Soon