7 things to look out for in the FMCG selling space
By Retail4Growth Team | January 23, 2019
Retail4Growth picks out 7 key trends happening in the FMCG selling space that reflect global and national trends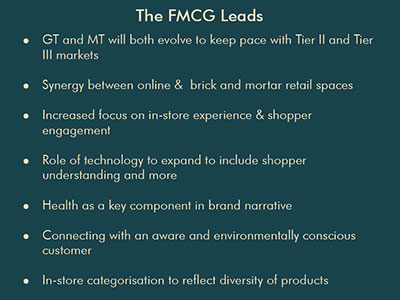 A report by The Boston Consulting Group and the Retailers Association of India published recently projects healthy growth for the Indian retail sector. It says the segment is expected to grow from $600 billion to $ 1 trillion by 2020. While this is attributed to many factors, it also means that retail, whether physical or digital, will continue to be an integral part of brand marketing plans. For FMCG brands in particular, it also means taking into account various dynamics that are at play. Here's a look at some key trends happening in the FMCG selling space.
1. Modern vs General Trade
Even as the share of urban retail is expected to grow from 49% in 2015-16 to 52% by 2019-20 (report by Firstcall Research), rural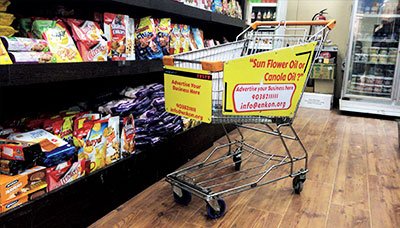 retail is expected to grow too. This means that traditional trade will be going the MT way.
2. Omni-channel selling strategy
A Nielsen 2018 report says that in the FMCG segment, ecommerce market had grown three times, with online grocery purchase going up 15% globally in the previous two years.
3. Going the experiential way
Engagement and experience are increasingly are emerging key factors in the in-store communication of brands across categories. These include demo POPs and digital POP kiosks.
4. Increased role of technology
Gartner has reportedly projected that by 2020, 85% of customer interactions would be enabled without human intervention. Experts also predict that using AI, retailers will be able to understand, guide, anticipate and influence shopper's purchase decisions.
5. Selling the health proposition
A GlobalData 2017 report reveals that a high percentage of the surveyed consumers preferred natural and essential oils for their personal care.
6. Communicating value positioning to an aware customer
An international survey by Cohn & Wolfe reportedly found that 87 % of global consumers prioritized brand integrity and authenticity over innovation and product uniqueness.
7. Variety in categorisation
Reports point out that FMCG companies are seeking to cater to consumers looking for regional flavours and delicacies. This again means a new approach to in-store communication and display.
For the full detailed feature on this, watch out for the January edition of Point of Purchase magazine.