Ankur Lighting to bring self operational lighting fixture
By Satarupa Chakraborty | February 16, 2018
Ankur Lighting's soon-to-be-launched lighting fixture will allow users to control wattage, power cycle, colour temperatures etc through a single fixture and will be integrated in their automation app soon.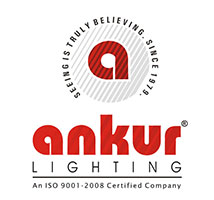 Delhi-based lighting trading and manufacturing company Ankur Lighting will soon bring a lighting fixture for retail, which is self-operational in terms of power cycle, wattage controld, LED colours etc. the product will also decrease power consumption by controlling lumen outputs during daytime, night time etc.
Ankur Shah, CEO, Ankur Lighting, explained to Retail4growth, "Instead of keeping various LED stockages and display requirements, one can control colour temperature, display need etc for an entire store through one single lighting fixture. The power consumption can go down significantly thereby bringing the OpEx down." The product, once fully developed will be included in Ankur's automation range and will be part of the automation app.