Aurelia to have 300 stores by 2020
Vjmedia Works | May 23, 2017
The ethnic womenswear brand will take the store count to more than double in the next 3 years.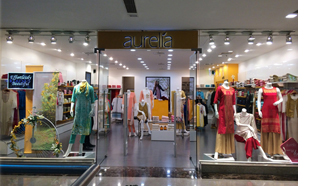 Ethnic wear brand from TCNS Ltd, Aurelia, will open doors of 300 stores across the country by 2020. Aurelia has also changed its retail design concept lately with its 1000 sq ft store at NOIDA Mall of India with design consultation from Bangalore-based Four Dimension Retail Design India Pvt Ltd. Currently, there are 125 stores of Aurelia India and this expansion plan will take the store count to more than double in another 3 years.

Talking on the store design and expansion plans, Aarti Ahuja, Head – Marketing & E-commerce, TCNS Group, told Retail4growth, "While our brand W is more fashion-forward and broken the barrier of ethnic fashion, Aurelia's brand philosophy is tilted towards hardcore ethnics. Aurelia made a modest start in Indian retail landscape 3 years back. Lately, we have felt the need to pave the way for major expansion for this brand too." The company is currently going through major ERP makeshift and the upcoming stores will integrate omni-channel retail experience in a big way. "We have recently given a makeover to certain Aurelia stores and the upcoming stores will follow the latest design concept," Ahuja added.