Crocs appoints Sumit Dhingra as new GM for India
By Retail4Growth Team | May 24, 2019
In his new role, Sumit Dhingra will be responsible for growth of Crocs sales in the region.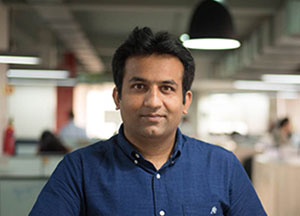 Global casual footwear brand Crocs Inc has recently appointed Sumit Dhingra as the new General Manager for India, Sri Lanka and Nepal.
According to PTI, in his new role, Dhingra will be responsible for growth of Crocs in the region.
In his last role at Arvind Fashions as CEO for Arrow, Aeropostale and Izod, he repositioned Arrow and launched Aeropostale successfully, the Colorado-based footwear company said in a statement.
Crocs currently operates in the region with over 1500 point of sales across 150 cities via multi brand stores and exclusive brand outlets.
Similar News
Puri's elevation comes after former chairman YC Deveshwar passed away following a prolonged illness at a hospital in Gurugram.
The FMCG major said these changes, effective May 1, will help continue its transformation into a faster, leaner and more agile company.
"The company's board in a meeting on Monday 'considered and approved the reappointment' for three years effective May 2," PTI said quoting Future Retail.