Deloitte Consumer Business's Partner & Head to speak at In-Store Asia 2019
By Satarupa Chakraborty | January 28, 2019
Rajat Wahi, Partner and Head , Consulting-Consumer Business, Deloitte Touche Tohmatsu India LLP, will bring his more than 25 years of experience in FMCG retail to speak on 'Rural Consumption Outpacing Urban One : Which categories to watch out for?' at ISA 2019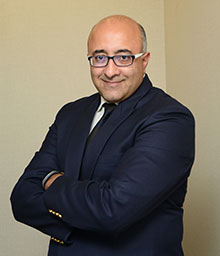 Rajat Wahi, Partner and Head , Consulting-Consumer Business, Deloitte Touche Tohmatsu India LLP,, will be speaking on 'Rural Consumption Outpacing Urban One : Which categories to watch out for?' at In-Store Asia 2019 (now a part the family of EuroShop Düsseldorf, the world's #1 retail fair), the largest retail experience expo and convention in the Indian subcontinent. The upcoming edition of the event is scheduled to be held during March 14-16, 2019, at Bombay Exhibition Centre, Goregaon, Mumbai.
With over 25 years of experience in various senior management positions, Wahi has worked extensively in the areas of agriculture, retail, and consumer goods. He has helped develop and support the implementation of Route to Market (RTM) and distribution strategy for leading Consumer Packaged Goods (CPG) brands in Africa, South-East Asia, Europe and India. Further, he has conducted detailed RTM benchmarking exercises across prominent brands in India, with a focus on channel coverage and leading practices. He has exhibited his proficiency in category management, joint business planning and Point of Purchase (POP) activation in leading CPG companies.
Specifically, Wahi has managed the EMEA business of a global cosmetics company, through its affiliates and distributors across 30 countries in Europe, the Middle East, Central and Eastern European countries (CEE), Scandinavia and Israel. He has also set up a top-line sales and distribution organisation in India to launch a leading cosmetics brand through department stores and modern retail formats, while also managing the international business in Canada, the U.S. and Latin America. Further, he has aided another global cosmetics company across Russia and Eastern Europe.
He holds prestigious membership with various FMCG, Retail and Agriculture councils under CII and FICCI.