India Design Forum brings together design honchos
By Satarupa Chakraborty | November 26, 2018
IDF brings 30 design practitioners from across the globe and India to discuss 'Disruptive Design' at the 10- day long Bengaluru By Design event.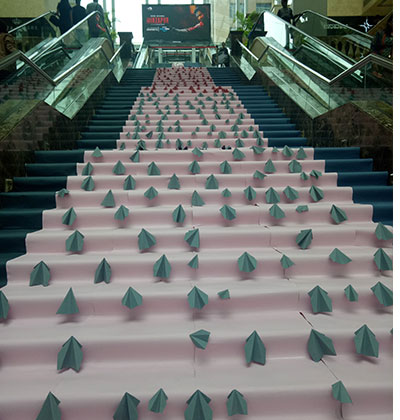 India Design Forum (IDF) at Bengaluru's UB City Mall brought together some 30 thought leaders and practitioners in the field of design, innovation and technologies to address the topic – 'Disruptive Design' as part of the citywide design festival Bengaluru By Design. The 10-day programme focuses on building and sustaining a local creative movement with social value,
The event has eminent speakers from all walks of design, including architecture, sustainable design, product design, visual art, graphics excellence, virtual reality, textile design, lighting design and many more. In addition to design workshops, art installations, talks and other design movements across the city, there were six different art installations at the conference venue, UB City.