Kalyan Jewellers invests Rs 175 cr to open 4 new stores
By Bhawana Anand | Vjmedia Works | May 27, 2015
The leading jewellery brand plans to expands operations to East India with the launch of a store in Bhubaneswar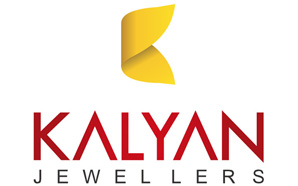 Kalyan Jewellers announced that it plans to invest Rs.175 crore to expand its distribution operations and launch four new showrooms. The company is making a foray into East India for the first time by opening a showroom in Bhubaneswar, Odisha.
Kalyan is also consolidating its presence in the National Capital Region with two showrooms in Gurgaon and Noida. The brand is also strengthening its presence in the UAE by adding a new showroom, marking the tenth for the company in the country.
Kalyan has been on an aggressive expansion drive and has earmarked Rs. 800 crore for expanding its distribution network. It is planning to set up 22 showrooms this fiscal, of which nine will be in the Gulf region. Kalyan had recently opened in Chennai with the world's largest gold and diamond jewellery collection and an investment of Rs. 200 crore. It was the single largest investment by any jeweller in a single showroom across the country. The company is also in the process of converting its 570 customer service centres into mini 'My Kalyan' stores which will focus on selling affordable diamonds to capitalise on the potential of this category.
The company's Chairman & Managing Director T.S. Kalyanaraman said, "Jewellery consumption in the Indian market is increasing due to positive consumer sentiment and stable prices, and we want to tap into this growth. We are entering the Eastern market for the first time with Bhubaneswar as it holds tremendous potential. We are also consolidating our presence in the North. The investment in UAE is in line with the buoyant demand in the Gulf region. We expect our international operations to contribute up to 10 per cent of our revenues by the end of this financial year. Funding of the expansion plans will be met through the funds we have received from the private equity investment as well as from internal accruals and bank borrowings. We are targeting 30 per cent growth in the topline to Rs 13,000 crore and enhancing the distribution network by 30 per cent in the year. We are also ramping up our manufacturing operations and plan to have India's biggest production house by 2017."
With the two new showrooms in Gurgaon and Noida, Kalyan Jewellers will now have a total of five exclusive showrooms in the NCR region and a total of nine showrooms in North India including Jalandhar and Amritsar.