Macromedia to start fabric display business
By Satarupa Chakraborty | October 31, 2017
MMDI has already tied up with an European company to bring their solutions and know-how to India.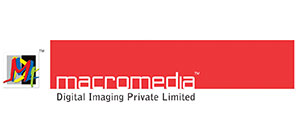 Keeping in track with Indian retail industry's interest in fabric for display assets, Macromedia plans to get into fabrics or textile display business soon. The company already has closed a tie-up with an European MNC to produce new-age textile display solutions for Indian retail market. Talking to Retail4growth, Naresh Kumar Dasari, Director, Macro Media Digital Imaging Pvt Ltd (MMDI), told, "With the world tilting towards more environment-friendly materials, there's a huge demand of fabric or textiles in the business of display solution. All possible display units are adopting the use of fabric instead of flex. We, at MMDI, want to be part of the change and produce new age solutions in line with that. We have already tied up with a European company to bring their solutions to India."
MMDI, with 6 production facilities in India, is planning to expand their presence in other major cities also.