Mannequin Special: The Global view
By Dipanjan Mukherjee | Vjmedia Works | July 24, 2013
Two prominent international designers share their take on global mannequin trends in terms of materials, forms and more. Read on..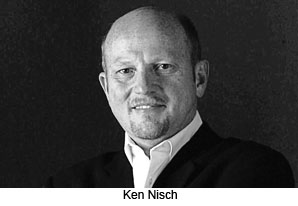 Ken Nisch, Chairman, JGA, Southfield Michigan USA
Latest trends/ innovations in the use of mannequins
More, more, more and more! partially this has driven the growing importance of "soft experience" within the world of retail design. Other areas including better control and management of inventories within retail stores, where they have allowed a bit of "white space" versus stacks and stacks of redundant product to better show romance and showcase products in ways that attract the customer.
Lastly, fashion trends with new fabric types, better tailoring even in the middle and mass markets, attention to detail and embellishment, and a more active fit in many products including crossover of active look and styles to casual wear, can only be successfully shown through the use of mannequins and forms.
In short, enhanced experience, better logistics related to inventory, flow and fashion trends -- all point to the need and benefit of more mannequins within space.
Interesting new mannequin forms, use of unconventional raw materials
new mannequin types are coming into development that are not just for showing apparel. The use of mannequin forms sometimes exaggerated, i.e. extended height mannequins that show bove the typical merchandising presentation, to those that are being developed specifically for fashion accessories, jewellery, bags, and eyewear, are also part of an emerging trend.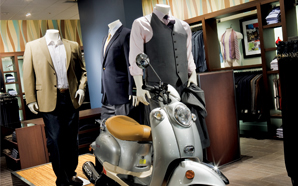 Mannequins made from sustainable materials
Mannequin materials are also evolving, particularly with interesting composites, using eco-friendly materials, post-industrial materials, natural materials such as fiberboards; paper mache, essentially any fibrous material that could be processed into other types of products from banana leaves, wheat stalk residue, and even products from the recycled world that originally found their way into ountertop fabrication, are now becoming fair game for the mannequin supply world, including recycled glass.
The growth of sustainable materials are partially driven by the retailers wanting to "do good," but as well the ability to recycle materials to add to texture, tone, and finish is also a motivation for looking at new and unique and non-traditional materials. By their nature these materials can be recycled or recyclable, but in many cases it is not the recyclability in itself that is driving the interest, but rather the interesting outcome from a creative and design possibilities perspective.
Some innovative/out-of-the-box examples
In the case of fine jewellery, the use of mannequins as a "visual background/graphic" in a uS fine jewellery chain is interesting. Rather than using typical posters and signage, the front window mannequin is "dressed" with one-of-a-kind outfits that enhance the overall setting, communicate and attract attention with the jewellery product in display, being more visible near field. The mannequin also creates attention far field to bring the consumers closer to the window.
In the case of Lucy, a series of repetitive forms and mannequins are used as a way to show dimensionality, fit, and details in the case of highly technical and engineered yoga pants and active tops. The use of repetitive forms in mannequins draw attention to what would be otherwise unusable selling space, and from a visual standpoint, they illustrate in a simple and effective way, how body type and fit can come together.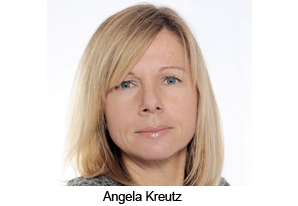 Angela Kreutz, CEO - Blocher Blocher India.
Latest trends/ innovations in the use of mannequins
The most important trend may be that the awareness of their importance is increasing. Retailers require more individuality and favour tailored choices of mannequins that strengthen the brand identity. Tailored also means the individual decoration of the figures themselves with feathers or flowers etc. A definitely commercial trend is that rather abstract figures are fancied over more realistic models. Additionally, following the vintage trend of fashion and store design, mannequins with wooden arms and cloth covered dress forms are panelling the shop windows.
Interesting new mannequin forms, use of unconventional raw materials
Strong poses have become very important. Instead of the bog-standard standing poses, alternatives like sitting or lying bring fresh impressions into the store. Additionally, new materials like raw papier-mâché or tinted fibreglass are the dictates of the moment.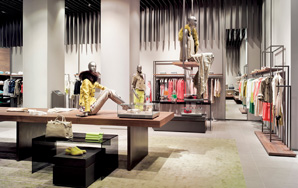 Mannequins made from sustainable materials
Sustainability has developed to a major theme in all spheres of life. Of course, this also influences the Visual Merchandising world. More and more retailers look for environment friendly products and accordingly the offer grows. This not only comprises material and production, but also the flexibility of the mannequins. At a showroom we have seen hot new mannequins with interchangeable faces. Amazing! If you can swap only different body parts instead of replacing the whole figure, a lot of waste can be reduced.
S o me in n o v at iv e / out - of - the - box examples
First of all, you can't always work with edgy designed mannequins as they have to fit the brand image. Sometimes, reduced models are stronger. But of course, we also realise the need for out-of-the-box arrangements. For example, for a premium boutique in Europe, we draped one mannequin on a suspended display - just like on a swing. It's very playful and eye-catching installation that conveys a certain lightness. For another fashion retailer, we've chosen raw papiermâché mannequins. They support the ambience of the store with their plain but still expressive presence.