Pepperfry expands its leadership team
By Satarupa Chakraborty | January 18, 2018
The omni-channel furniture retailer has appointed Abhimanyu Lal as Chief Product Officer while promoting their current VP and Business Head Hussain Kesury to the position of Chief Category Officer.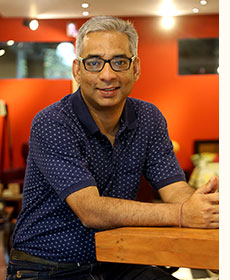 Omni-channel furniture retailer Pepperfry has announced the appointment of Abhimanyu Lal as the Chief Product Officer (CPO). In this role, Abhimanyu will lead Product development at Pepperfry as the company seeks to amplify the innovation roadmap to develop leading-edge customer experiences and strengthen its position as an omni channel powerhouse. Prior to Pepperfry, he worked with KartRocket as the Chief Business Officer and has mainly worked as e-commerce specialist in his 8 years of career.
Ambareesh Murty, Founder and CEO, Pepperfry said, "It is great to have Abhimanyu with us on our Pepperfry journey. We are keen on harnessing his vast experience in online retail and product management to accelerate our product innovation roadmap to strengthen capabilities, drive simplicity and build for scale. I am confident he will help build experiences that consumers will love."
Abhimanyu said, "I am looking forward to working with Ambareesh and team. In the last 6 years, Pepperfry has re-defined the way Indians shop for their homes. My key focus will be on scaling up innovative and immersive experiences like Augmented and Virtual reality for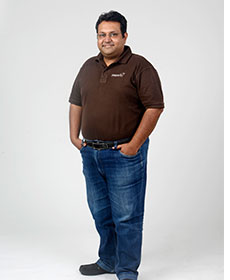 Pepperfry consumers."
In addition to Abhimanyu's hire, Pepperfry has promoted Vice President and Business Head – Furniture vertical Hussaine Kesury to the position of Chief Category Officer (CCO). Hussaine has been a part of Pepperfry since inception and has also led key initiatives and business projects for Pepperfry.