Shoppers Stop expects HyperCity to turn profitable this fiscal year
Vjmedia Works | August 23, 2017
Shoppers Stop has invested Rs 800 crore in HyperCity over the past 11 years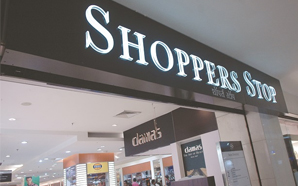 Shoppers Stop expects HyperCity to turn profitable by the March quarter. HyperCity is its retail wing, dealing primarily in foods and apparel.
By the end of the current financial year, Shrikhande expects the operating profit at the store level to double, while, at the company level, he expects it to turn positive. In the first quarter of the 2017-18 financial year, HyperCity's operating profit at the store level stood at Rs 6.9 crore, while it was at a negative of Rs 6.23 crore at the company level. In the same financial quarter, its net loss stood at Rs 26.6 crore.
It has brought down the total space in HyperCity from the previous 1.5 million square feet to 1.3 million square feet.
Shoppers Stop has invested Rs 800 crore in HyperCity over the past 11 years, but its accumulated losses from the business stands at Rs 400 crore.
Around 65 per cent of the business from HyperCity comes from the foods portfolio, with garments accounting for 16-17 per cent. The rest comes from other products.