South India Shopping Mall's Director to join as Panelist at ISA, 2019
By Retail4Growth Team | February 22, 2019
Suresh Seerna, South India Shopping Mall's Director, to narrate the growth of their Rs 1700 crore business from a regional retailer brand at ISA, 2019.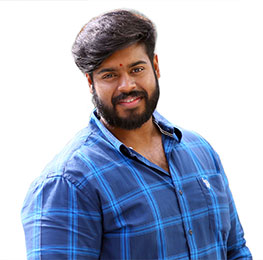 Suresh Seerna, Director, South India Shopping Mall, will join as a panelist at the Knowledge Session, titled, "Regional Retailers : The Home Heroes who made it Big" at In-Store Asia 2019 (now a part of the family of EuroShop Düsseldorf, the world's #1 retail fair), the largest retail experience expo and convention in the Indian subcontinent. The upcoming edition of the event is scheduled to be held during March 14-16, 2019, at Bombay Exhibition Centre, Goregaon, Mumbai.
An MBA in Marketing from London, Suresh joined his family retail business, South India Shopping Mall, in 2013. What started 8 years back with one store in Hyderabad is today a 20-store strong entity with presence across Telengana, Andhra Pradesh and Karnataka and the Group Company is a Rs 1700 crore retail business. Suresh, in his tenure, has opened around 13 stores across major regions of South India and has a vision of achieving Rs 2000 crore turnover by 2020 and making South India Shopping Mall a topnotch retail destination in the entire southern market.