Sumit Kumar joins Bata India
By VJ Media Bureau | Vjmedia Works | September 24, 2013
As Vice President of Marketing & Customer Services, Sumit Kumar will provide a new direction to the company's marketing operations in India.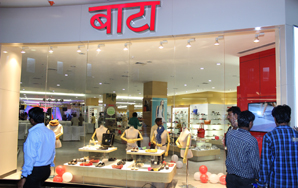 Bata India has announced the appointment of Sumit Kumar as Vice President, Marketing & Customer Services of Bata India. Providing a new direction to Bata India's marketing function, Kumar will be responsible for driving growth and expansion of the market share in India.
Kumar was earlier associated with Marks & Spencer India as Marketing Head. He held all the marketing functions for the India business, from External Communication & PR to Store Environment & In-store Communication, Customer Relationship Management & Customer Insight Unit.
Speaking about his appointment, Sumit Kumar said, "I feel privileged to have this opportunity. We, at Bata, are strongly poised to take the growth trajectory to the next level. We have a strong understanding on consumer needs and are relentlessly focused on improving customer service and quality sales growth. Our strategy and investment programme will continue to drive a cohesive and consistent marketing journey."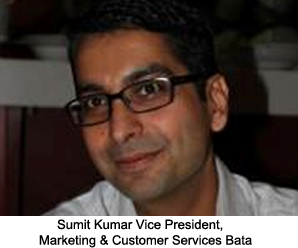 In his professional career, spanning over 16 years, Sumit has worked with market leading companies and has been responsible for formulating and executing business strategies to achieve P&L objectives in sectors such as Retail and Food & Hospitality.Kumar also received the "Star Youth Achievers Award" in 2013 from Global Youth Marketing Forum for his work in youth marketing and was featured amongst the top 50 most talented brand builders.