Supra Digital takes over Picture Perfect with plans to expand fabric backlit business
By Satarupa Chakraborty | October 06, 2017
Supra and Picture Perfect is now one company and has big plans to grow its business in fabric printing and smart signages.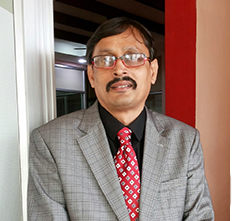 Post GST implementation, Bangalore-based VM props and signage manufacturing firm Supra Digital announced that it has taken over their sister concern, VM consultant firm, Picture Perfect. Supra now is planning the next level of expansion with new range of UV machineries to enter the the fabric signage business in a big way. Talking on the taking over, Deepak Magar, Director, Supra Digital, told Retail4growth, "Due to GST compliances issues and reducing excise component cost, like many other fellow players, we have merged both the companies together and we will be known as Supra Digital. Both the companies always had independent clients so we continue to work with them."

Supra is also planning to bring new machineries to satiate the eco-friendly signage demands of the high end brands. Supra has also started a new range of slim lit LED displays for retail store environments. "The world is moving flex to fabric specially in backlit printing. So we plan to move towards that business rapidly. We have also launched slim LED signages that use different kind of LED and transformers. MAX is already using the product for their directional signages pan India," Magar added.