Tatas still waiting for nod on Tesco
By Christopher Brace | Vjmedia Works | March 11, 2014
Foreign investment is capped at 51% and Indian partners mandatory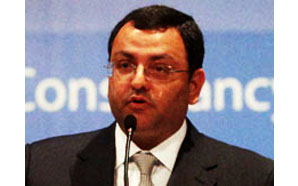 Even after UK-based retail chain Tesco got approval from the Foreign Investment Promotion Board (FIPB) in days of making its $110-million (Rs 680 crore) proposal to set up stores in Maharashtra and Karnataka in December, the company is yet to hear formally from the government on the project.
Noel Tata, vice-chairman of Trent, the retail arm of the Tata group that seeks to be in the 50-50 venture, met Commerce and Industry Minister Anand Sharma here on Monday to discuss the proposal and other related matters.
Tesco's has been the only foreign investment proposal in multi-brand retail ever since the government opened the sector to global players in 2012. Foreign investment is capped at 51 per cent and Indian partners mandatory. Apart from conditions like 30 per cent sourcing from small and medium enterprises from the country, state-by-state approval for FDI makes the multi-brand policy tough to follow.
On the sidelines of an event organized by the Confederation of Indian Industry (CII), Tata told reporters that the company was awaiting final regulatory approvals for its proposed joint venture with Tesco before opening stores in India.

IThe FIPB approval was conditional. The Centre had said Tesco investment could come only after its Indian partner Trent Hypermarket divested stake in three of its existing Star Bazaar stores across states opposed to foreign investment in multi-brand retail.

The three Star Bazaar stores that Trent must divest stake in are located in Gujarat (two in Ahmedabad and one in Surat) and Tamil Nadu (one in Chennai). The chain's first Star Bazaar store had come up in Ahmedabad in 2004.
BJP and AIDMK, which run Gujarat and Tamil Nadu respectively, are opposed to foreign players setting up shop in their states.

Both Tesco and Trent had refused to reply to a questionnaire sent by Business Standard earlier this month on the status of divestment of stake in the three stores across Gujarat and Tamil Nadu.
The FIPB clearance was also conditional for another reason--the investee company was told to approach Maharashtra government for permission to continue to operate the Kolhapur store as the city has population of less than 10 lakh as per 2011 census. Multi-brand norms recommended FDI only in cities with over 10 lakh population, while leaving it open to the states to take a call otherwise.