Titan increases stake in CaratLane to 69.47%
By Retail4Growth Team | April 02, 2019
Titan has increased its stake in CaratLane with an investment of Rs 99.99 crore.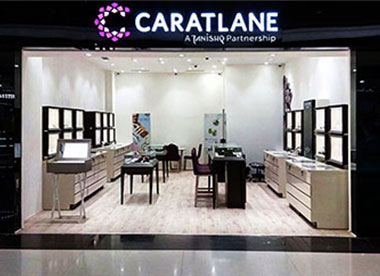 Tata Group owned Titan Company has hiked its stake in omnichannel jewellery retailer CaratLane to 69.47% for Rs 99.99 crore, said media reports quoting the company.
"Titan Company has subscribed to 30,48,780 additional equity shares of CaratLane thereby increasing its stake in CaratLane on March 30, 2019. The shareholding of the company in CaratLane has increased from 66.39% to 69.47%," PTI said quoting Titan.
Started in 2008 by Mithun Sacheti, a jewellery retailer, and Srinivasa Gopalan, an IT entrepreneur, CaratLane started as an online jewellery retailer. Tata first picked up 62% stake in the company back in 2016, in a bid to expand its presence online.
According to reports, CaratLane currently operates 50 retail stores across India apart from selling jewelleries online. It plans to open 40 more stores by March 2020.
Similar News
CaratLane is working on a revamped store design concept to bring further seamlessness between online and offline channels, which will enhance in-store tech touchpoints to help customers discover and choose more. The brand will add 20-25 store b y end of this fiscal.