Trax announces key partnership with MSPS
By VJ Media Bureau | Vjmedia Works | December 10, 2014
Trax Image Recognition (Trax) announced a key partnership with MSPS, where the new alliance aims to enhance MSPS' Data Analysis and Trade Support Services for retailers and Fast-Moving Consumer Goods (FMCG) companies.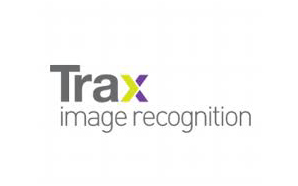 Trax Image Recognition (Trax), a leading provider of in-store shelf monitoring, reporting and analysis, today announced a key partnership with an award-winning integrated marketing and sales services agency, headquartered in Athens, Greece with offices in Bulgaria, Cyprus and Romania.
Trax's unique image recognition technology, coupled with MSPS' trade marketing and merchandising services, will not only deliver enhanced reporting capabilities to MSPS' offerings, but provide a real competitive advantage to their FMCG clients. MSPS currently works with more than 35 blue chip clients in Greece and the surrounding region like Coca-Cola, Philip Morris, Diageo, Mattel, SC Johnson, Henkel, Hewlett Packard, MoneyGram, Mars, Philips, Sony Mobile, GlaxoSmithKline and Nestle.
Christos Damalas, Managing Director of MSPS, said, "This partnership demonstrates MSPS' commitment to provide best-of-breed solutions to the industry. We look forward to working with Trax and offering our customers enhanced services that will assist them in unlocking timely business insights, improving market share and gaining a competitive advantage."
Founded in 1993 in Greece, MSPS is one of the largest integrated marketing and sales service agencies in the region. The company is active in over 15 different delivery channels. MSPS is part of the Sales Services International (SSI) Group, an independent network with 16 field marketing agencies across Europe. SSI prides itself on being the ultimate gateway to Europe for field marketing services for pan-European campaigns and local market programmes.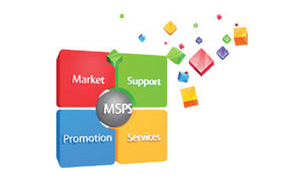 Joel Bar-El, CEO of Trax, added, "Trax is committed to a dedicated network of business partners to make our technology available to retailers and FMCG brands globally. We are focused on the European market and are excited to be working with MSPS and the renowned SSI Group. This partnership will quickly deliver value to customers, providing them with services and technology to obtain competitive insights and help them make profitable business decisions."
Trax's patented image recognition technology provides accurate and granular information about in-store retail execution in real-time. Sales representatives simply use a smartphone to take photos of relevant store shelves and Trax's retail specific algorithms analyse and report on share of shelf, competitors, shelf standards, planogram compliance, pricing and promotional materials; within minutes the sales rep has actionable reports in the store.
With over 175 clients, in 52 countries, Trax is the market leader in the retail image recognition industry, serving top brands such as Coca-Cola, AB Inbev, Nestle, Henkel, PepsiCo, and many more.
Trax is headquartered in Singapore with offices spread across APAC, Europe, Middle East, North America and South America.