V.D. POP & Display LLP adds up to their infra-base
By Nabamita Chatterjee | February 17, 2018
The facility boasts of state-of-the-art machinery infused with latest technology fulfilling 3D designing, pre-press, digital & in-house offset printing, which is going to help them achieve greater goals.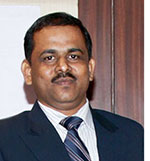 Vijas Group, which has been one of the leading companies specializing in Indoor and Outdoor Digital printing in addition to promotional offset printing, has recently added to their infrastructure base by installing new Esko Kongsberg XL 44 Table. As they have been providing an array of Printing Solution services to their customers, all under one roof, which will further benefit them to serve them better.
Ravi Pawar COO and Prashant Parulekar, Creative Director of the company shares, "Our latest foray is in the POP/POS segment with V.D.POP & DISPLAY LLP. It will be further catering to the branding and promotional requirements of our highly valued clients. Our area of focus now also includes 3D designing, providing POP/ POS solutions, fabrication and merchandising."
They have been designing and executing POP units for brands in various forms which include - Floor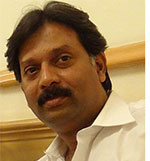 Standing Units, Counter top Displays, Gondola Cladding, CATMAN Primary Bay Branding Lit / Non-lit, Activation Kiosks, End-Cap Dressings, etc.