Wal-Mart India launches B2B e-commerce platform
By VJ Media Bureau | Vjmedia Works | July 08, 2014
Hyderabad and Lucknow based members of Wal-Mart will be able to avail this benefit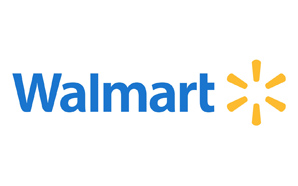 Wal-Mart India is a wholly-owned subsidiary of Wal-Mart Stores, Inc., the world's leading retailer renowned for its efficiency and expertise in logistics, supply chain management and sourcing. With its B2B e-commerce platform www.bestpricewholesale.co.in which caters exclusively to Hyderabad and Lucknow members of Best Price Modern Wholesale stores, it offers them a convenient online shopping experience. As a virtual store, the e-commerce platform provides a similar assortment of products, as well as special items to its members.
Announcing the launch, Krish Iyer, President and CEO, Wal-Mart India, said, "I am very delighted to announce the launch of our B2B e-commerce platform for our members. This initiative is aimed at enhancing our members' shopping experience by integrating physical and digital store presence. We at Wal-Mart are continuously innovating to bring in member satisfaction and our B2B e-commerce platform is just one of several such initiatives. We are indeed very excited about extending a virtual shopping opportunity to our members. It represents an additional channel for us to serve our members better and help them save money as it comes with the added convenience of ordering online, door-step delivery within 24 hours and several payment solutions."
It is an integrated platform with a 24/7 interactive site, easy payment solutions and door-step delivery. Awareness workshops prior to the launch boosted the initiative. The Wal-Mart India team hosted workshops in both the cities to educate members of Best Price Modern Wholesale stores about website navigation, benefits and registration process. The turnout was huge and showed support of the members for such an initiative.
This step provides for a huge saving in time and efforts with increased convenience along with the existing benefits of Wal-Mart Best Price stores.
Wal-Mart India's cash & carry business is a B2B format and hence only registered members of the Best Price Modern Wholesale stores in these respective cities will be eligible to transact online. Eligible establishments (resellers, kirana shop owners, hotels, restaurants, caterers and offices and institutions) in the catchment areas can transact only after registering as members. To register and become a member, one can log on to www.bestpricewholesale.co.in.