World Retail Congress announces Rico M Hizon as Congress Chairman
By VJ Media Bureau | Vjmedia Works | 1 | March 07, 2013
Rico M Hizon is the anchor of the BBC's business and finance programme- Asia Business Report.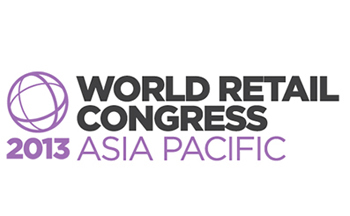 The World Retail Congress Asia Pacific, a conference on Asia Pacific retail, which is to take place from 19th to 21st March 2013 in Marina Bay Sands, Singapore announced Rico M. Hizon will be chairing the sessions as the Congress Chairman. "We are very excited to have Rico on board for the 3rd Annual World Retail Congress Asia Pacific. Rico's global presence and Asian focus is the perfect complement to what the Congress aims to achieve", said Lucy Van Den Heede, Head of Content of The World Retail Congress Asia Pacific.
She further said, "Global retail interest has been focussed on Asia at large for some time but now increasingly is looking beyond the well-known growth stories at the'Tiger Cub' economies of Indonesia, Malaysia, the Philippines, and Thailand. It is apt that Rico, our Congress Chairman, is a representative of the Philippines, a current area of exciting retail growth". The World Retail Congress Asia Pacific 2013 will bring together over 600 of the most senior retail executives from across Asia Pacific as well as leading international brands and multinational retailers.
The retail market in the Philippines, Rico's home country, is currently displaying its potential by attracting high-profile global brands. The global furniture phenomenon Ikea has announced, it plans to enter the Philippines with three stores in Manila and longer term intentions for expansion across the country. High profile Asian brands such as Japan's Uniqlo, Thailand's Central Group, Philippines' SM Prime, are venturing beyond their home markets and stepping up investments in other high growth Asian markets.