An ode to Autumn Winter
By Susmita Das | November 07, 2013
AW13 hits the Benetton windows across the country displaying three different themes exclusively crafted to highlight the brand's new collection for this this Autumn-Winter season .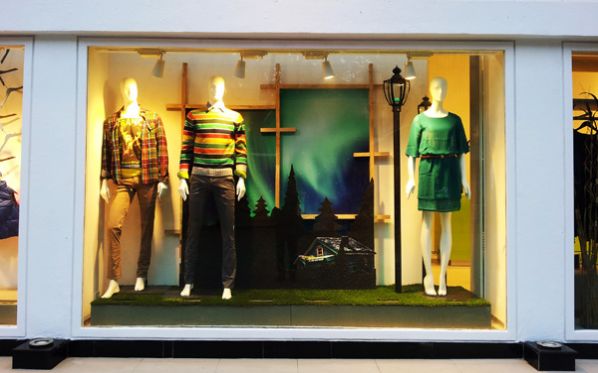 This display brings to life the Scandinavian countryside, complete with incandescent street lamps and cozy cottages in the backdrop, while keeping the main focus on the garments and other product line. It's an amalgamation of wooden frame, sun-board with graphical print, textured, painted ply and mdf .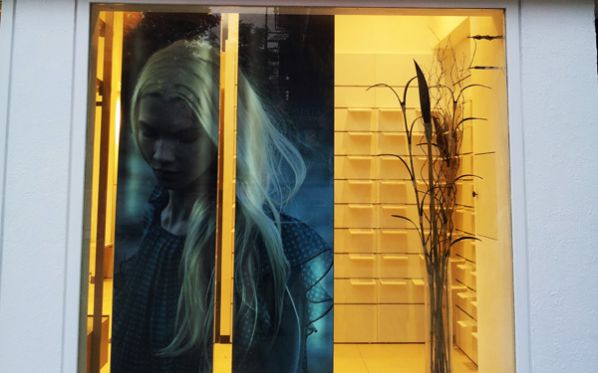 Flaunting the bombers, the window has extensive installation of painted hangers. The installed lights focus exclusively on the garments.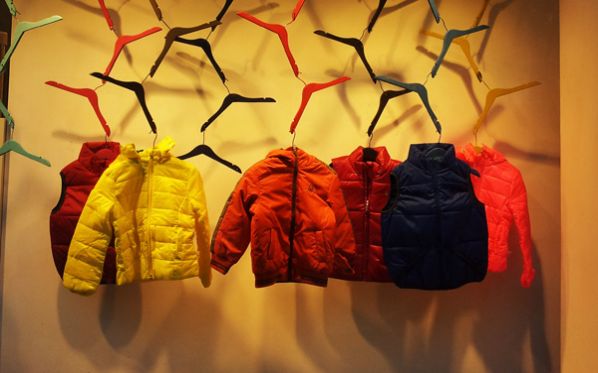 Here the emphasis is on props, which are made out of painted sun board and placed in three dimensions with an interesting play of heights.