Denim Fair at Shoppers Stop
By Susmita Das | July 19, 2013
To promote Shoppers Stop as the best denim destination, the brand had initiated a theme called Denim Festival in its window. This theme offered customers the option to exchange any old denim and get a discount coupon valid on purchase of denims from any category.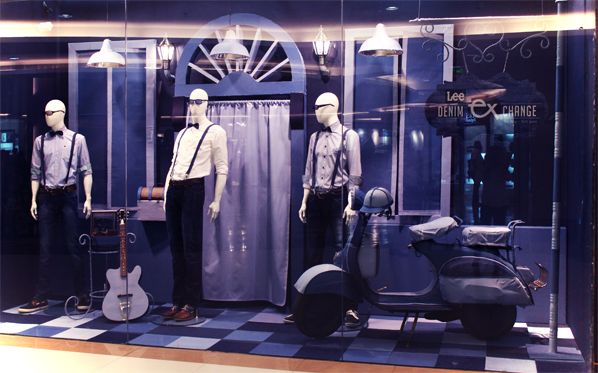 This window has been conceptualized keeping Denim as the key ingredient to design wherein every prop or element used in the display has been covered in denim right from the scooter to guitar along with a denim carpet.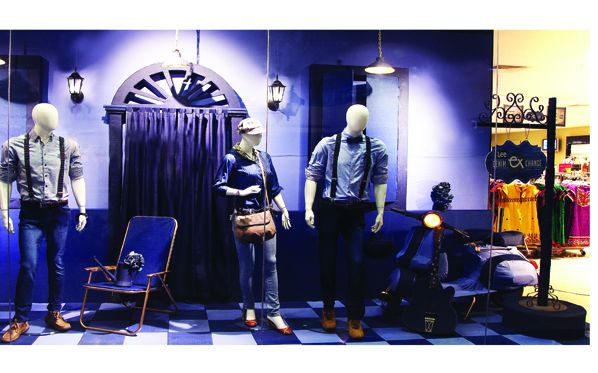 The Mannequins are decked in twin tones of dark & light denim, while the messaging on the window denotes 'Lee Denim exchange' which speaks about the exclusive offer presented by the brand.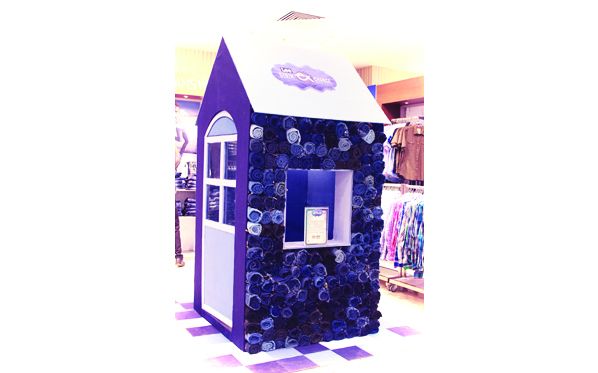 The exchange house was turned into a house of Denim quite literally !