Fiesta at Shoppers Stop and Home Stop
By Susmita Das | June 10, 2013
Shoppers Stop and Home Stop brings into limelight a festive aura in its new window ventures, focusing on product driven displays.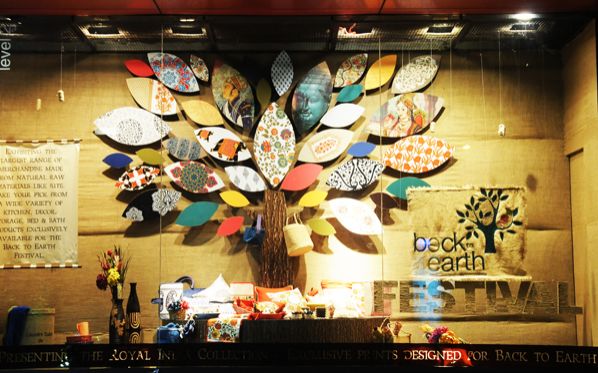 With intent to highlight Back to Earth, a brand introduced by Home Stop, the window emphasizes on an eco-friendly range with a variety of natural products wherein jute fabric has been used as a key material in display.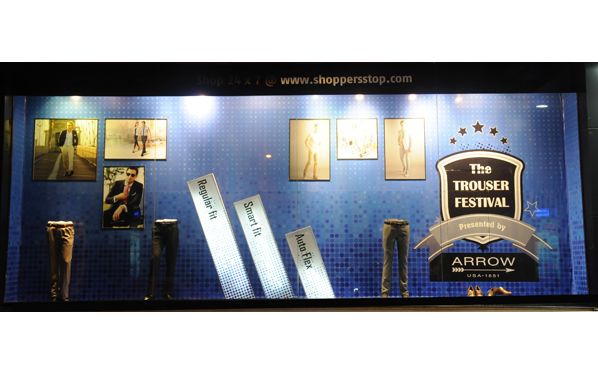 The window themed as Trouser Festival takes on a classy look with a back drop adorned in blue with photo frames fixed in, along with the male leg form mannequins placed to flaunt the collection.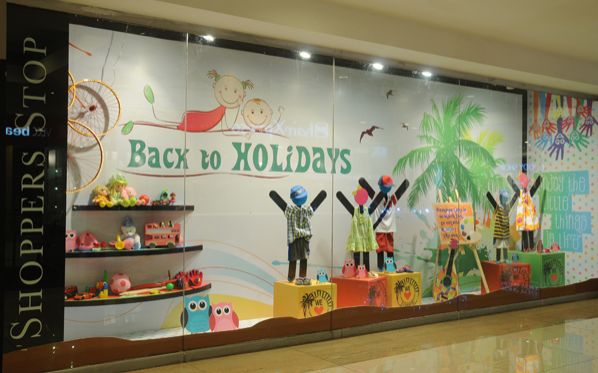 Featuring Kid's holiday range, the window epitomizes a day on the beach replete with sun, sand and surf boards along with the occasional coloured owl for a playmate.