Gazal Gupta store – Bringing in eco chic
By Satarupa Chakraborty | May 29, 2018
Spread across 2000 sq ft at Delhi's Mehrauli area, designer Gazal Gupta's store, designed by Project Co, incorporates the concept of ecology in an interesting way using plants, wood and other sustainable materials
Surrounded by greenery, designer Gazal Gupta's store subscribes to the omnipotent idea of sustainable designs that is getting popular these days. The store layout and design has been kept minimal so that the clutter of heavily-embroidered garments find a simple setting. The overall neutral colour palette created a plain offset for her merchandises. Taking the "greenery" concept a little too far, the store also includes a nursery, which is not a common concept in store design. They have even included two trees as part of the store and have worked around them without disrupting their natural habitat.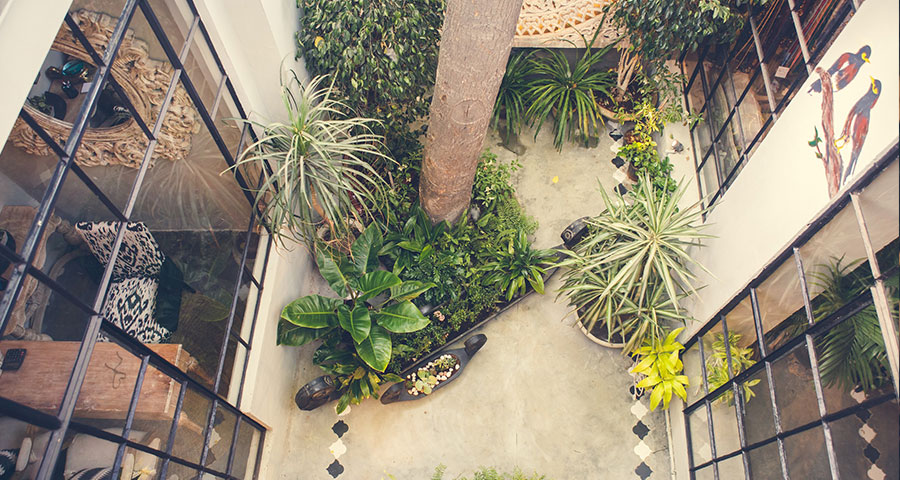 The store comprises eco-friendly products and the interior designer has worked with recycled wood, old mirrors, display items that have been restructured and reused. The look is minimalistic, rustic and raw which comes together and creates an industrial look. Wood has been used as planters. The idea is to add value to her store and follow the brief given by the designer.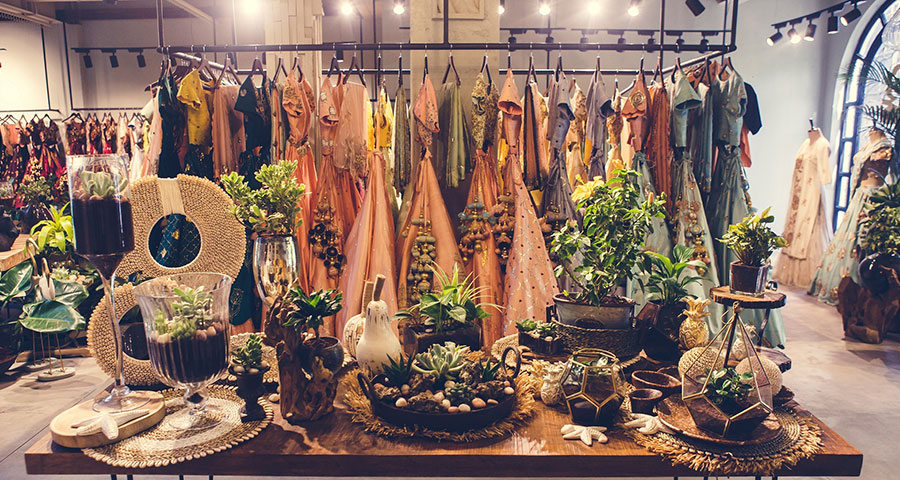 The entire store comes together and weaves a story of products and textures that are natural and raw and conveys a message from two like-minded designers who have been thoughtful in putting together an eco-chic store.