Glamour & Sparkle at Central
By Susmita Das | October 22, 2013
This Diwali Central has brought into play an exquisite window, the'Electric Glamour', that combines contemporary fashion with the electric magic of the Festival of Lights.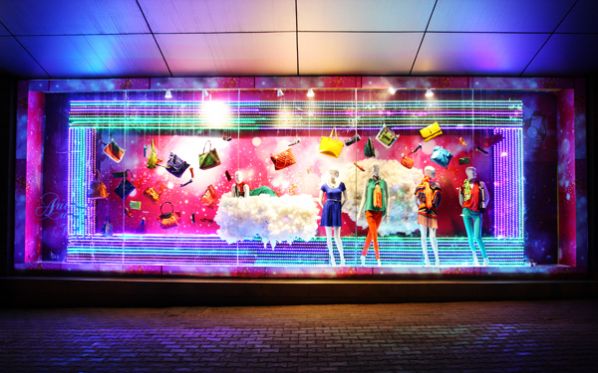 Central has created this Diwali window themed 'Electric Glamour' to tap the fashion conscious by offering an electric experience based on the festival.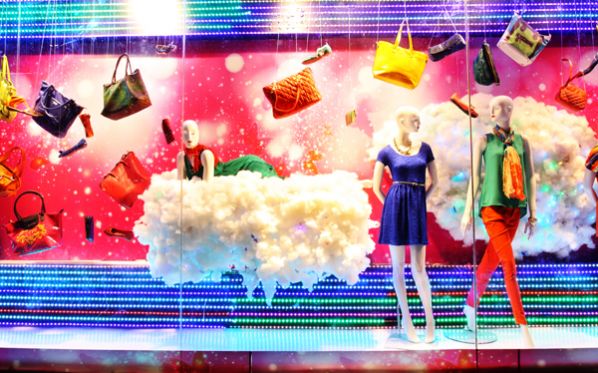 The amalgamation of LEDs in vibrant colors along with the clouds and fishnet wires, which give a suspended feel to the mannequins, footwear and handbags, further enhance the magical effect.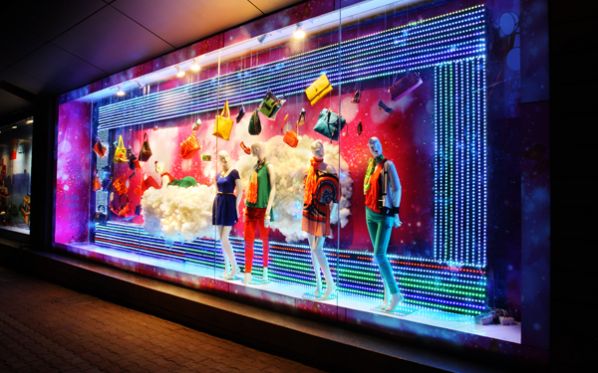 Dramatic use of lights and the mannequins decked up in contemporary outfits give a modern twist to the traditional festival of lights.