Mesmerising Weaves @ Central
December 24, 2017
Central's latest window, Magic Weaves, draws inspiration from Thread Art and presents personal interpretation of VM team in each store.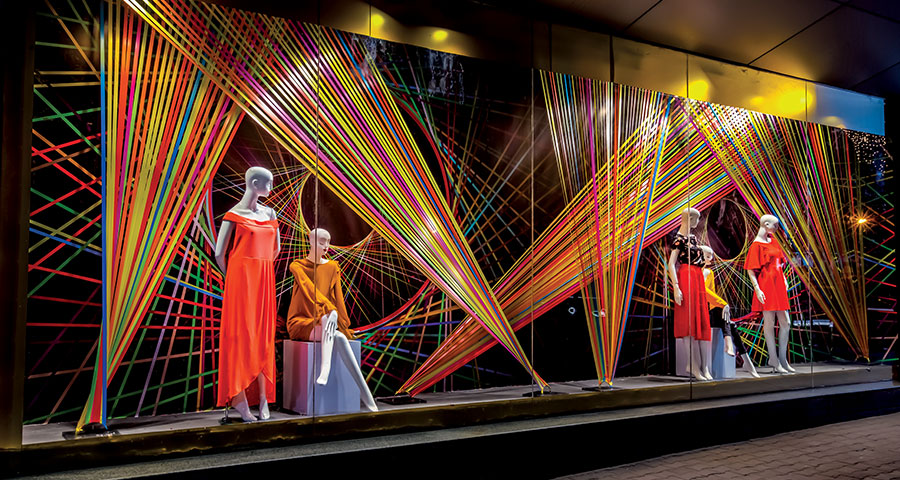 Multi brand departmental store chain from Future Group, Central has recently executed a window inspired from Thread Art and used multicoloured ribbons to present the key colours of the season. Interestingly, the colour scheme and presentation do not run uniform in all stores but showcases different representation at each store. VM managers of each store take ahead the key brief as per their imagination and merchandises available at respective store. Executed at all 39 outlets of Central, each store uses more than 1000 meters of ribbons.
Pawan Nagarwal, Chief – Experience Design and Visual Merchandising, Central
For this window, we did not employ any VM agency or vendor to execute. Rather, each VM Manager working with us, interpreted the Central theme and we let their imagination take the center stage. It's different at each store and that's what we wanted.