The New Jeans Story with a green twist!
By Susmita Das | January 29, 2014
To mark the beginning of a new generation of Eco friendly Denims, Oxy Jeans, Peter England, unveiled a window concept around the theme of a natural forest theme. Designed by Brand Retail Company Liganova this window display installation flashes innovative combinations of materials, props, graphics and lighting to create a dramatic setting.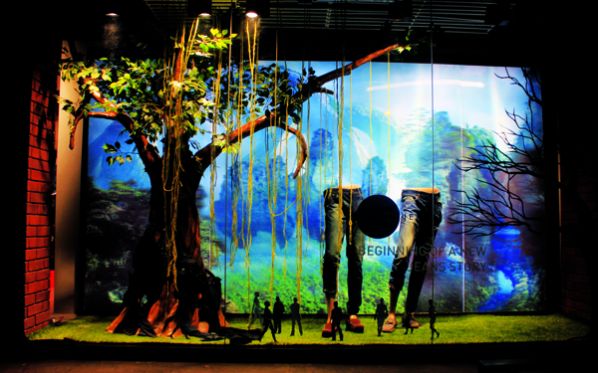 The concept was created around the concept of Virgin Nature rendered in a forest setting and features a molded tree, back-lit lenticular print, fiber rope painted in UV paint and miniature human figures. Further accentuating the theme is the tagline, 'The Beginning of New Jeans Story'.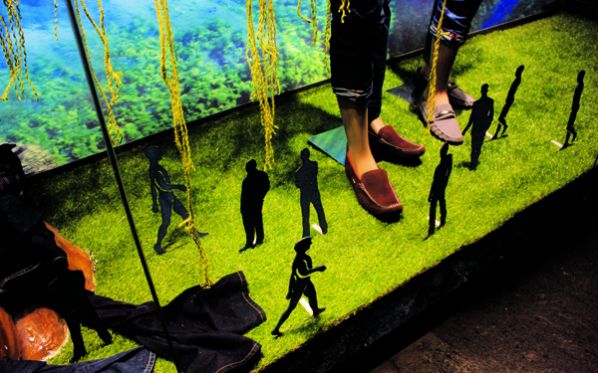 These miniature human figures installed in the display are crafted out of denim pressed foam board.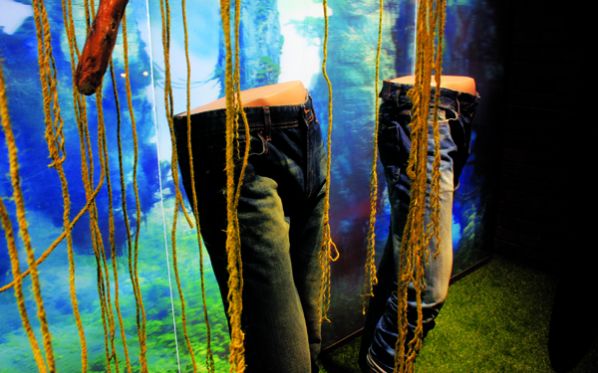 To further draw attention to and focus on the fashion products in the store, leg forms donning the jeans are displayed on the window.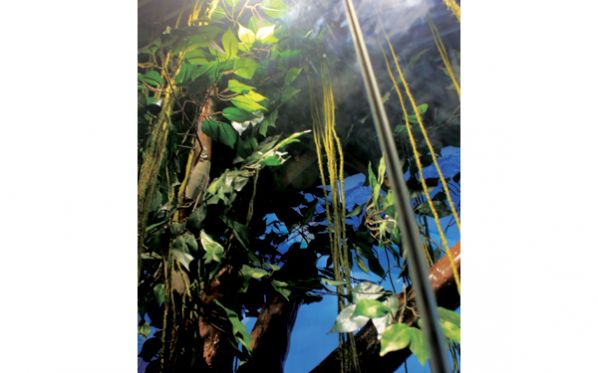 Special spot lighting and UV lights have b