Change in CEO doesn't mean change in strategy: Sanjiv Mehta
By Dinesh Jain | February 18, 2014
Interview with MD & CEO, Hindustan Unilever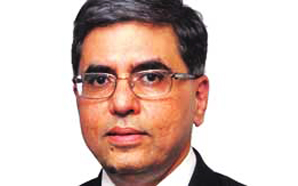 Sanjiv Mehta's appointment as managing director and chief executive officer (CEO) at Hindustan Unilever (HUL) in July last year, following incumbent Nitin Paranjpe's elevation as president (homecare) at Anglo-Dutch parent Unilever, took many by surprise. The 53-year-old chartered accountant, who joined Unilever in 1992, was viewed as an outsider, who had spent much of his time heading businesses abroad. But in his first public address at the Kotak Investor Conference in Mumbai on Monday, Mehta showed he understood India's largest consumer goods company was headed. Compiled by Viveat Susan Pinto:


You have come back to India after 20 years. What is the one thing that you would like to change at HUL?
A change in CEO does not entail a change in strategy. That is something both Unilever and HUL are clear about. Having said that, when a new person comes on board, he looks at the business with a new lens. That is what I have been doing with my team here. To look and satisfy myself at the world of opportunity that is in India. Next is to look at our business, strengths and development needs and say what can we do different to tap this opportunity. I have a fabulous team here in India. Together, we have been working on strategy and course correction needed.
What do I bring to the table? I bring years of experience working in various markets at Unilever such as South Asia, Southeast Asia, North Africa and West Asia. I will look at the business with a slightly different lens in comparison to my predecessors. I will also bring a lot of passion — for the business and the consumer.
A volatile rupee and inflation are what have been bothering consumer businesses. How is HUL dealing with these?
The first thing we do is to look at our end-to-end model, because certainly when the rupee depreciates (against the dollar), the latter is impacted. A spike in the price of crude oil, for instance, impacts packaging. Prices of certain polymers and chemicals are also linked to crude oil. That impacts our business. So, what we do is to find out how we can be more efficient; more effective and reduce costs. Then, we look at our portfolio. There are some price points and packs that we would not like to touch.
In other cases, we would be circumspect and increase prices depending on the raw material inflation and foreign exchange volatility. So, we don't simply pass price increases to consumers. We take into account a number of factors.
How have sales risen with your rural coverage going up to 200,000 villages from 20,000?
We are investing for the future. It is not as if the 200,000 villages were not getting access to our products at all. They were getting access through the wholesale channel. But you will never get a perfect assortment unless you cover the store or village directly. Wholesalers might carry your products. You might get the display you want.
To tide over this, it becomes important to improve coverage yourself. This is where direct coverage becomes important. Hence, the effort to improve direct rural coverage. When we speak of a perfect store, we have a third-party audit as well as internal mechanisms to determine that. By perfect I mean whether the right products and SKUs (stock-keeping units) are displayed in the right manner, so that it catches the attention of the consumer and helps improve sales.
What are you doing in the food items category?
Unilever is big in that abroad.If you look at the home and personal care categories, it has historically developed or evolved in the last 150 years. It is relatively new in that sense and easy to adopt. In contrast, when you look at food, it is as old as mankind.
Historically, Unilever has built the food business in western Europe and America. Which is why we have a bigger food business in the developed part of the world than in developing markets. But in the emerging world, we do have markets where the food business is big such as the Phillipines, Egypt and Morocco. If you look at Arabia (West Asia), the tea bag business is one of the jewels there. It takes time to build the food business and you have to be clear of your strategy.

But what are you doing to improve your food business here?

We have a good portfolio of brands in tea in India and our job will be to upgrade consumers to green teas, speciality teas and tea bags. That is where more value will get created. We have an ice-cream business, which is small in India. It is a fragmented market.
Our idea is how do we get our business model in place, so that we can expand at a much faster pace, not just in the few big cities but in the tier-II and -III markets. Magnum (ice-cream), which was launched in Chennai (last year) and will be taken across the country, will in my view do well in a city such as Mumbai.
We are looking at both business model and portfolio. For urban places, a brand such as Magnum, the world's largest stick ice-cream, should do well. Similarly, Kissan, with the right activation, can grow in India. What we are doing with Kissan is creating more occasions to consume jams and ketchups.
Knorr is one of our biggest brands globally. It's a savoury brand and here in India, we have a good soup and meal makers business. Our job now would be to take Knorr to the centre of the plate. That is where we are working. I am bullish about foods. But it requires a long-term view. It requires a lot of investment because it is about changing tastes and food habits. Sometimes, it is the opposite — of adapting to tastes and food habits. And, unlike home and personal care, where increasing reach is easier, in food, it takes time to make a difference.
Related Viewpoints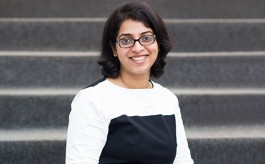 Founder and CEO, FableStreet
'Business model innovation is core to our USP'