Class of Men – Classy To The Core
By Reena Mehta | September 12, 2018
Class of Men is rooted in the regal tradition of patronised and bespoke tailoring for royalty. Today the business has expanded to include readymade garments of more than 15 national and international brands. Retail Yatra unveils this success story in its Surat journey.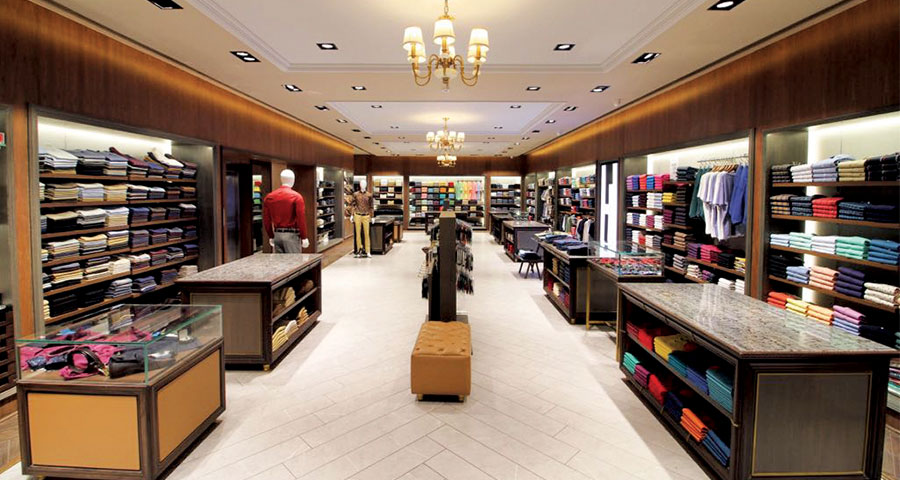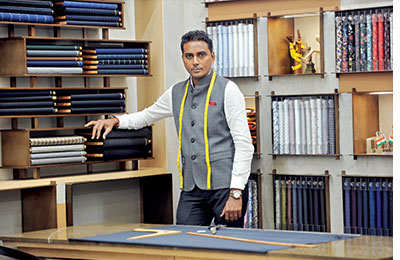 Started in the year 1981 as a tailoring business, Class of Men is rooted in the regal tradition of Kings having personal tailors, who were men of class and would stich customised outfits for the royalty. This became the USP of Class of Men. "Our sir, Mr Chandubhai used to visit homes, meet customers and help them choose the cloth and stich the outfit. It was always a bespoke service. We started in a small village of Valvipur. And then in the year 1990 we moved to Surat,"highlights yogesh.
12 years back, Yogeshbhai, the son of Chandubhai, joined the business at the age of 14 years only to assist his elder brother Nareshbhai, who was in the business already. Back then they also started a fabric business, which garnered success. "It was spread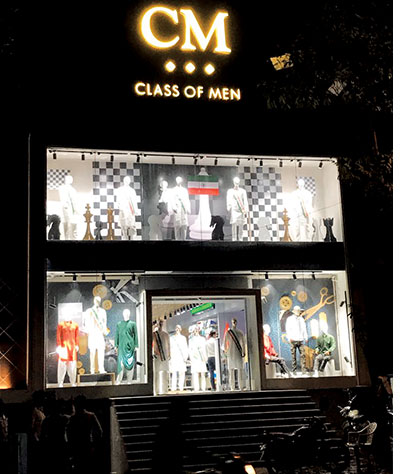 across 600 sq. ft. where we had fabrics, measuring and stitching all of it. Our clientele included all the construction and diamond tycoons. And every time they insisted that we expand and include readymade garments too in our collection. And that we should enter markets like Lalgate etc. in Surat. Hence we started our store of 15000 sq ft, a multi-brand outlet which houses more than 15 national and international brand like US Polo, Pepe Jeans, Black Berry, Indian Terrain, Arrow, UCB and great collection of ethnic wear. In Ethnic, we have brands as well as bespoke. We are one of the best in fabrics in Gujarat and we are proud that today we have space where a customer can come with his family and spend time over selecting the right garment for him."
They plan to start 5 more stores in the near future. As on the store-design front Nitesh says, "The fact is that we are tailors and thus have an eye for detail; we replicate the same in our store design as well. Our stores starting from the ground floor will have absolute clear visibility, no beams obstructing the view, no obstacles. We utilise every square foot. We want the customers to feel they have entered a store of Mumbai or Bangalore, or even Singapore. We do constant improvisations and we keep customers comfort as the

prime aspect."
Related Viewpoints
Co-founder & CEO, Infilect Technologies
'Only data driven strategies can work in practice'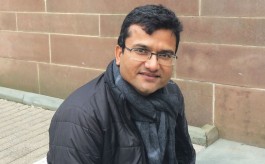 Head VM & Projects, Arrow, Arvind Fashions Limited
'Prefer vendors with capability for end to end completion'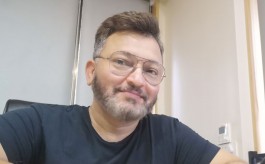 Owner, NEGI SIGN SYSTEMS & SUPPLIES CO .
'Operating costs are growing, but margins are shrinking'