Argo Lighting enters retail lighting business
By Satarupa Chakraborty | February 06, 2018
Argo Lighting has recently ventured into retail lighting and in the process to help a few leading Indian brands in fitouts. The brand is also tying up with some international lighting experts to set up business in the international market soon.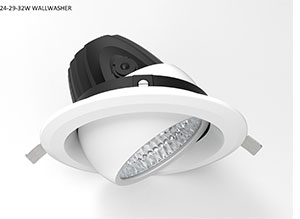 Mumbai-based Argo Lighting has recently entered the business of retail lighting along with landscapes and architectural lighting. Operating from an integrated factory at Vasai in Mumbai, the parent company has been in the business of outdoor lighting (highways etc) for about 20 years before starting this new vertical.
Confirming the news, Yogesh Joshi, Managing Director, Argo Lighting Pvt Ltd, told Retail4growth, "We are bringing all advanced range of lighting in various segments of retail like automobile, fashion, consumer durables, warehouses and even hypermarket, which is a negligible market for retail lighting manufacturers in India.
We have lighting designers as well as product engineers on board to ensure that we achieve desirable design along with integrating the most high-end technologies in our lighting applications."
Argo is already in process to serve a few Indian brands for their upcoming retail stores. The company is also tying up with some leading international lighting firms and plans to seek business in international market in near future.