About Us
Welcome to a one-stop hub for all news and happenings related to retail and its associated industries. Retail4Growth (R4G) is positioned as a go-to place for anything related to the retail ecosystem - trends, news, technologies, solutions, space design, merchandising, and the people who make it all happen. In the process we aim to bring the whole community together and connect the buyers and sellers of retail related solutions, services and technologies.
Retail4growth also releases its daily newsletter to a large and, dedicated readership. To stay updated and subscribe to our newsletter, click here.
R4G is the online arm of VJ Media Works Pvt. Ltd. which is a media company that publishes three well established monthly magazines 'Point-of-Purchase', 'VMRD – Visual Merchandising & Retail Design' and 'Outdoor Asia', that focus on the in-store marketing, retail design and outdoor advertising industries respectively
Mission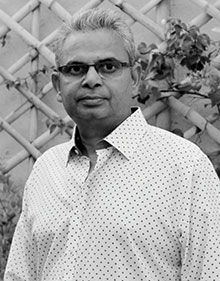 VASANT JANTE
FOUNDER & MANAGING DIRECTOR-VJ MEDIA WORKS,the parent company
After completing his MBA in Marketing, Vasant plunged into the world of Media and Publishing , where he has now completed almost 30 years, having established niche publication brands.
He began his career in the area of rural marketing, working in a company called VOW. He then joined RAMMS, where he was closely involved in their POP business. Discovering his interest in the point of purchase industry and giving wing to his entrepreneurial dreams, Vasant started his first venture called Spur, where he spent 7 years building the company. He then moved on to start his own publishing venture called VJ Media Works .
With a passion to do something different, Vasant entered the niche and specialized areas of brand marketing at retail, store design & visual merchandising, and outdoor advertising. Despite many challenges, he built three well recognised publishing brand in these areas : Point Of Purchase, VM&RD and Outdoor Asia .
It has been nearly 20 years now and these brands under his leadership have become respectable and well known in the industry.
VJ Media Works is also into events related to marketing at retail, OOH advertising and others.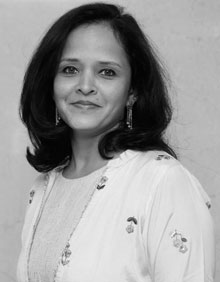 NIMISHA SHAH
Business Head - Retail4Growth, VM&RD and Point of Purchase
Nimisha Shah joined VJ Media Works back in 2005, prior to which she had a small stint with an export house. Over the years, Nimisha has handled event sales and also publication sales. Her focus and aggressive approach gave VJ Media Works great mileage. In 2010 she joined the management team of VJ Media Works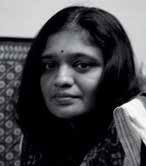 N. Jayalakshmi
Sr. Associate Editor, - Retail4Growth, VM&RD and Point of Purchase
Jayalakshmi has had a long association with VJ Media Works, since 2003, handling the editorial division of the publications. She has over 20 years of experience in content editing/writing across different media platforms including print, online, video/films and radio. She has worked with organizations such as The Economic Times, Scroll.in, Newstime, Foresee.in and ITSpace.com and has also been part of web/ social media/radio content strategy for clients across verticals. Jaya has also been a language trainer, grooming children, college students and working professionals in English language communication skills. Jaya's passions include books, music, movies and travel.