Badal Suchak - The Man Of Many Creative Instincts
By Satarupa Chakraborty | October 12, 2018
Art is possibly everywhere for artist Badal Suchak. From a special app to an art installation and from retail design to poetry, Suchak has it all in his kitty. We try and catch up with his quest for creativity.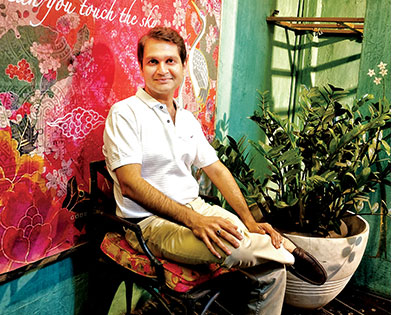 They say creativity is limitless. And the quest for it is even more enigmatic. It is perhaps this quest which prompted Badal Suchak to leave his corporate career to dabble with design, visual merchandising, art installations, 3D experiences and web wonders. After working with various organisations and Tata Group for a decade, Suchak decided to move on to open his own firm, Zoetic Innovations.
So, what does Zoetic do? Suchak chooses to explain it with a bit of passion, and a bit of business: "With my core skill set of blending creativity, technology and business, Zoetic Innovations is a multidisciplinary design tech firm. At the core of Zoetic Innovations is the intention of adding value to lives of people it touches. Any product or service we offer arises from inner joy. When the team working on a project works with a positive state of mind, the client experiences the same positivity in the outcome and sees positive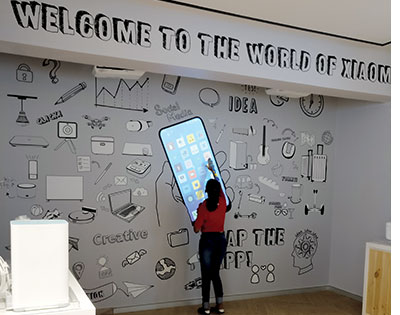 results in business, generating wealth for all stakeholders."
Right after moving on from one of India's largest corporate house, Tata, Suchak grabbed the right opportunity to showcase his tech and business acumen through Zoetic. The company created a special app for the launch of Tata's car model, Tigor, in the international market. The Tigor app was designed to help the salesperson showcase various features to the client with ease and help making a purchase decision by comparing various brands and models.
Followed by creating 3D walkthrough for a luxury club brand, Club Seven Eleven, Zoetic was roped in to create an Interactive Touch Wall with hand drawn illustrations of their various products activated with sensors and projection mapping for mobile phone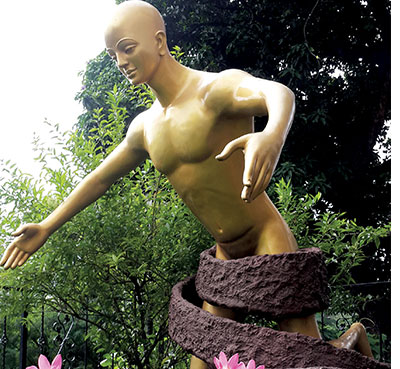 major Xiaomi. Since then, Zoetic created a niche by working with emerging technologies like Interactive Touch Applications, Projection Mapping, Augmented Reality, Virtual Reality etc.
Suchak-led Zoetic dabbled into retail experience work with acclaimed brands like Raymond, Welspun Home Furnishings, Orra Diamond Jewellery and The Bombay Store. "While working with them, at times I'd also get involved in cocreation process of products conceptualizing, packaging design, enhancing customer experience at the stores using six senses. I've also enjoyed working on product shoots, both still and film," Suchak recalled.
If you thought art and science didn't co-exist, take a look at Suchak's sculpture work, "Radiance", displayed at India's noted Kala Ghoda Arts Festival 2012. His art aspiration was further given shape in "Helios and Selene", an installation inspired by God Sun and Goddess Moon, as part of Raymond's Made-to-Measure campaign.
Suchak also contributed in uplifting underprivileged artisans, music, poetry and natural medicines. "Now with Zoetic Innovations, I do not sit in a glass office admiring a tree outside, instead I work sitting in the shade of my cocoa tree. Who knows, someday a cocoa pod will drop on my head and I will get enlightened," Suchak signed off on a playful note.