Bata rolls out its Red Concept store at Jadavpur, Kolkata
By Satarupa Chakraborty | September 12, 2018
Bata latest store design ID, Red Concept, has added another store to its network. The concept plays around a combination palette of red and white, focussing on multiple VM touchpoints, lounge seating and LED-lit visuals and displays.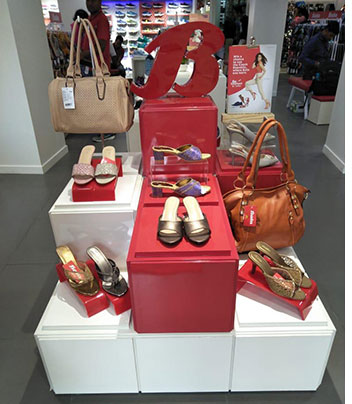 Bata, India's leading footwear manufacturer, has recently launched its latest store design ID, 'Red Concept' store at Kolkata's Raja S C Mallick Road in Jadavpur. This is Kolkata's 2nd Red Concept Bata store, while the ID has already been rolled out at 41 Bata stores across India.
The new store introduces Indian customers to a global concept that exposes them to an improved in-store visual merchandising experience, unified throughout all Bata stores across the world with a Red & White colour theme. The store design seamlessly marries visual merchandising with thematic windows to magnificently bring alive every product display. The soothing in-store music further amplifies the shopping experience for customers. The entry tables have a red rubik cube as attractive point which allows it to be used as a secondary window in addition to the main entrance windows to keep consumers engaged inside the store. The store interiors showcase LED lighting in the shelves and headers highlighting products with red square graphics accentuating key sports products. The store's white lounge seating, encourages self-service in customers to comfortably try products in the store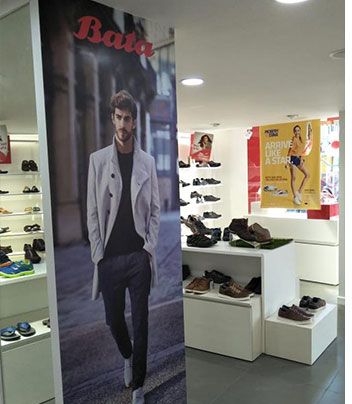 Speaking on the store launch, Sandeep Kataria, CEO, Bata India Ltd. said, "Since the launch of our first Red Concept store in Kolkata in February 2018, customer feedback has been nothing short of extraordinary. We are humbled by the overwhelming response from our customers here in Kolkata, who have flocked to our first Red Concept store in great numbers. Our new Red Label collection that offers a great mix of stylish formal and casual shoes for men and women along with these new Red Concept stores will enhance the customer shopping experience. We are passionate about giving our customers only the best products and experiences and the latest Red Concept store in Jadavpur promises to do just that."
Buoyed by the tremendous response of these stores, Bata aims to introduce 150 more such stores in India by the end of this year by opening new and renovating the existing ones.