BIBA opens Delhi-NCR's 31st store at Connaught Place
By Satarupa Chakraborty | July 25, 2018
As 21st store in Delhi, BIBA's new outlet at Central Delhi's Connaught Place, spread across sq ft, also doubles as the NCR region's 31st outlet.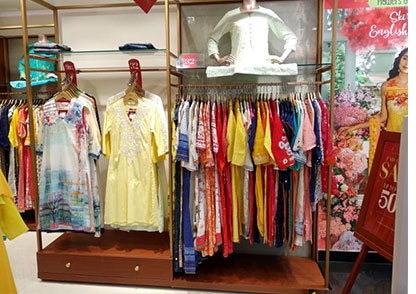 Leading ethnic apparel brand for women, BIBA, has recently expanded its retail footprint at its home ground by opening its 21st store in Delhi, making a total of 35 stores across Delhi-NCR. Situated at the heart of the city, Connaught Place, the new retail location is spread across 1400 sq. ft., catering the latest collection along with much loved BIBA Girls collection for young divas.
Commenting on this launch, Siddharth Bindra, Managing Director, BIBA, said, "Delhi is our home ground and we are proud to have launched the capital's 35th store, at such a prominent location. Connaught Place is a hub for all major fashion outlets and now with BIBA being present there, will definitely help us to reach out to more customers. Moreover, with the re-vamp of Connaught Place we are even more confident that this will prove to be an exciting location for us to provide the best of product and services."
The new store is perfectly in sync with BIBA's vision of fast yet steady expansion in the country. Since its inception, BIBA has established itself as a major player in the retail segment by identifying potential markets and with the latest launches and offerings, the brand aims to reach another pinnacle in this segment.