Britannia Industries: Betting on Premiumization, Distribution and Cost Optimization
By Nabamita Chatterjee | Vjmedia Works | February 27, 2017
They expect 13% revenue and 16.2% earnings CAGR through FY16-19E.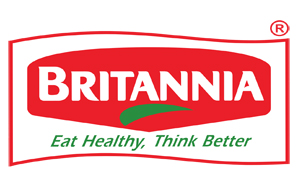 Market leadership in biscuits, increased premiumization, strong pricing power, improving direct distribution network, and management bandwidth would drive growth for Britannia Industries (BIL), going forward. Varun Berry – who joined BIL as Chief Operating Officer (COO) in Jan'13 and elevated as Managing Director in Apr'14 – has been at the forefront of driving premiumization and cost-optimization strategy as well as increasing BIL's distribution network.

Premiumization – The Buzz Word

BIL has been continuously focusing on premiumizing its portfolio over the past three years, which has significantly improved its gross margin profile, apart from benefiting from tailwind in the cost of inputs. With sharp rise in the cost of inputs in recent past, they believe that BIL would be able to maintain and is likely to improve its gross margins, going forward on the back of increased premiumization.

Aggressive Pursuit for Cost Optimization

BIL has seen 25% fall in trade loads, 30% fall in product returns and 75% reduction in wastage through FY13-16. It has focused on consolidating manufacturing facilities in fewer locations than before but on a larger scale, with thrust on placing large manufacturing capabilities closer to the market place instead of being geographically dispersed. This would further enable BIL to keep better control over quality and ensure supply chain efficiencies, according to the reports.

Distribution Network – Building Blocks for Sustainable Growth

BIL has also focussed aggressively on improving its distribution network in last three years. While BIL has strong presence in Southern and Western markets, it is relatively weak in Northern market. Doubling of direct distribution reach to 1.5mn outlets in FY17 from 0.7mn outlets in FY13 has enabled BIL to offer complete portfolio to the retailers and run several activations at retailer level.