Cheil India wins complete retail mandate for Timex
By VJ Media Bureau | Vjmedia Works | April 22, 2015
Timex has partnered with Cheil India in its mission to deliver impactful retail design and visual merchandising.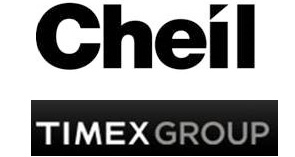 Integrated-marketing major, Cheil, announced that it has won the complete retail expansion and visual merchandising mandate for Timex Group India. The mandate, consisting of retail rollout initiatives and visual merchandising, was awarded to Cheil India based on the effective and award-winning work they have delivered over the past year. Cheil India will be serving the account from its Gurgaon office, which also serves as the regional headquarters for South-West Asia.
Commenting on the relationship, Anupam Mathur, Head Sales & Marketing, Timex Group India stated, "We are delighted to partner with Cheil in its mission to deliver impactful retail design & visual merchandising for Timex. The decision to extend our partnership was based on effective and award winning work that Cheil has delivered over the years. We believe that their strategic thinking and performance based approach will play a crucial role in Timex's journey and we look forward to their positive contribution to our business."
Girish Nalavade, Senior Vice President and Head of Retail at Cheil India added, "Being a total retail solutions provider, we are happy to work with Timex contributing to their business positively. In today's competitive market, it's essential for a brand to identify a good partner who can help realise their expansion plans and growth with optimal spends delivering the results. We at Cheil always strive for achieving the same with the highest level of performance in the areas of innovative designs and deployment."
Recently, Cheil India and Timex created a splash at the retail industry's In-Store Asia Awards by winning a Gold OMA (for Outstanding Merchandising Achievement). Helping Timex highlight its patented Indiglo night-light technology, Cheil India's retail & visual merchandising team used its capabilities with cutting-edge technology and modern materials to create a complete package of branded windows and shelf displays. Cheil and Timex were also winners at the Asia Retail Congress, 2015. Their concept for Timex Indiglo won an award for'Impactful Retail Design & Visual Merchandising'.