Cycle Pure Agarbathies strengthens market hold in West Bengal
By Nabamita Chatterjee | May 15, 2018
The group will use their robust retail network to market new products in different parts of West Bengal and will also roll out retail activations and sampling in the general trade and modern trade retail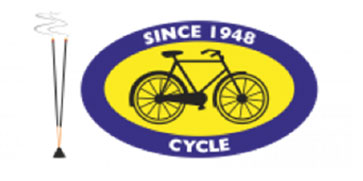 Cycle Pure Agarbathies of NR Group recently launched Rhythm Beats and Rhythm Melody, two variants of agarbathies in West Bengal. The products, exclusively crafted for this region, were unveiled by the former Indian cricket captain, and the brand ambassador of Cycle Pure Agarbathies in Eastern India, Sourav Ganguly and Arjun Ranga, Managing Director, Cycle Pure Agarbathies.
Commenting on this launch, Mr Ranga says, "West Bengal has always been close to our heart. The culture and tradition here is vibrant and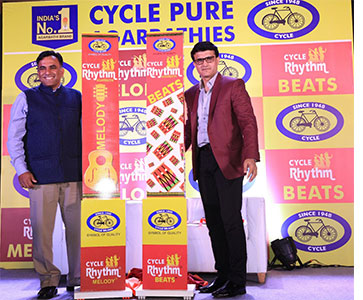 lively; it always inspires us to create something new. We are very excited to launch these new agarbathi variants that have been crafted specifically for this region. The latest products have been created keeping in mind the preferences and liking of our customers. We are also very thrilled to have Mr Ganguly representing us in this region." he adds.
Speaking about the market penetration to Retail4growth Arjun Ranga explained, "We have a strong and robust network, and we are one of the most organised player in this segment of FMCG products. We have our own sales team and they help our distributors to serve the general trade and with modern trade chains we directly do business with them. According to AC Nielsen data, we cover around 1.5 million outlets across the country. In West Bengal, we have around 500 retail distributors and pan India; the figure goes up to 5,500 distributors who all are backed by our won retail sales team. Followed by the launch in the state, we will take it to other states of Eastern region and then will launch in South and West India. We have a target of achieving at least 50% market share in the organised agarbathi segment in West Bengal in next 3-5 years. According to AC Nielsen data, the agarbathi market is around 300-500 crore in West Bengal and 150 crore is the organised market."
Speaking on the occasion, Brand Ambassador, Sourav Ganguly said, "My journey with Cycle has been incredible. Their growth in the region reflects their customer-centric outlook. The efforts taken by the group to preserve culture and heritage are commendable. I take pride in being associated with the brand. The products launched, new Rhythm Beats and Rhythm Melody, have a perfect fragrance that will please every Bengali."