EFI India is vitally important to EFI's operations: Guy Gecht
By VJ Media Bureau | Vjmedia Works | December 05, 2014
Continued improvement in India's economy is likely to grow the number of Indian printing companies looking to invest in EFI printers and automated workflow products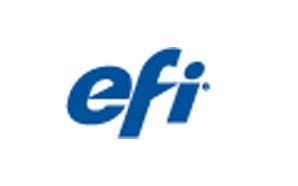 EFI, a world leader in customer-focused digital printing innovation, is heading into 2015 with strong momentum in its India subsidiary. Bangalore-based EFI India is one of EFI's largest locations where employees handle much of the company's digital print workflow and MIS software development activities.
EFI India also serves as the base for printer hardware and software sales operations in the one of the fastest-growing geographic markets for the company's key target customer base: printing companies that are making the transition from analogue to digital operations. Continued improvement in India's economy is likely to grow the number of Indian printing companies looking to invest in EFI printers and automated workflow products. Plus, the company's strong labour force makes India an important factor in EFI's ability to help printers improve their businesses.
"EFI India is vitally important to EFI's operations, and forecasts from organisations like the OECD about India being on the verge of sustained economic growth are encouraging to hear," said Guy Gecht, CEO, EFI. "They also reflect what we see in our Indian subsidiary where hundreds of employees are helping to raise the level of innovation we offer."
EFI India's employees drive many of industry's important printing software improvements - a segment where EFI is the leading innovator for advanced graphic arts MIS/ERP, web-to-print and digital front-end technologies.
The company stated in its release that India remains one of the best global markets for the sale of printing technologies. Last year, increased sales in India contributed to the 15% year-over-year revenue EFI saw in in the Asia Pacific region, excluding Japan.
"India is an important market for one of EFI's newest business opportunities, industrial ceramic decoration. On September 22, EFI unveiled the first EFI-manufactured inks for the EFI Cretaprint printers, the world's leading digital inkjet technology for the ceramics industry. EFI stands to establish a significant ink business in ceramics decoration, a market where India is particularly significant as one of the world's top three countries for the manufacture of digitally printed tiles," the release stated.
Sam Gulve, Global VP and GM, EFI India, said: "We are clearly growing our footprint in India. We are in process of acquiring 30% additional space. We are also ramping our R&D capabilities, both qualitatively and quantitatively and we are increasing our focus on sales activities for the region."