Emami's Modern Trade registers 50% growth in Q1
By VJ Media Bureau | Vjmedia Works | August 07, 2013
The brand's net sales reached Rs.384 crore in Q1. This was among the other results announced by the brand.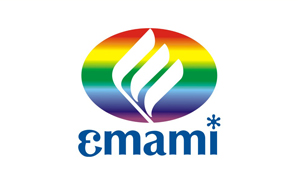 Leading FMCG company Emami Limited, announced a significant growth rate in their first quarter of this financial year. The turnover at Rs. 384 crore in the first quarter grew by 13.2%, while EBIDTA at Rs. 59 crore grew by 27.9% and PAT at Rs. 61 crore grew by 30.2% respectively over the corresponding quarter in previous year. The domestic business has been growing at a robust pace at the rate of 12%. However, the early monsoon in June this year impacted the growth of summer brands which contribute bulk of revenues in the first quarter. The international business, however, grew at 25%. The direct rural business has also shown a strong growth of 19% which is now contributing around 26% of the total revenues.
According to the company's report, with aggressive marketing campaigns, Navratna Oil market share increased around 150bps YoY to 57% during the quarter and the market share of Navranta Cool Talc also increased by 520bps to 23%.
Mohan Goenka, Director- Emami Limited said, "Emami Ltd's performance has been reasonably good this quarter in the domestic market in spite of onset of early monsoon. Strong performance by all our power brands in key categories helped us to meet the challenges in the operating environment and register a 13-14% top line growth. Consumer sentiment and demand for our products continued to be good and robust both in modern and general trade. CSD sales off-take has also been good this quarter. Adoption of correctional measures and some definite consolidation led to considerable improvement in our International business. We sustained our sales momentum through a strong focus on internal optimization & effective cost management. Easing of the input price pressure, especially for the agro based materials led to a positive impact and margin expansion."