Emporio Armani unveils new store in Kolkata
By Nabamita Chatterjee | Vjmedia Works | May 08, 2014
The store design reflects the modern, casual lifestyle that embodies the Emporio Armani clothing line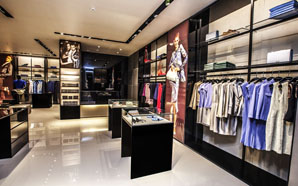 High-end luxury brand Emporio Armani opened its flagship 2,100 sq. ft store in Quest Mall in Kolkata. This is the fourth store that Emporio Armani has opened in India.
The store interior was envisioned and designed by Giorgio Armani and his team of architects. The design reflects the modern, casual lifestyle that embodies the Emporio Armani clothing line. Chicly dressed in iconic, timeless black and white tones and featuring mirrored panels, this showroom is in line with the spirit of the recently opened Emporio Armani store in Paris Saint Honoré.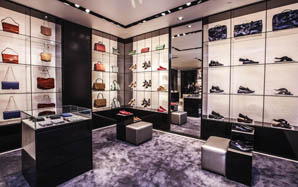 For Emporio Armani retail, particular attention is paid to the choice of materials. Light marmorino plaster ceilings and ceramic tile floors give the space a contemporary, relaxed look. The walls are covered with light shiny fabrics and black crystals. The accessories are displayed on back-lit glass shelves that have a strong and harmonious visual impact.
Launched in 1981, Emporio Armani is a modern and contemporary line of clothing and accessories brand of The Giorgio Armani Group. The Group's exclusive distribution network comprises 751 stores worldwide having 211 Emporio Armani stores in different countries of the world.