Esko, India launching Kongsberg V cutting table at IndiaCorr Expo - SinoCorrugated 2014
By VJ Media Bureau | Vjmedia Works | October 07, 2014
Kongsberg V cutting tables deliver reliability, precision and ease of use for companies in carton and corrugation that produce samples, packaging, displays and mock-ups and other packaging specific markets looking to complement their offerings with productive digital finishing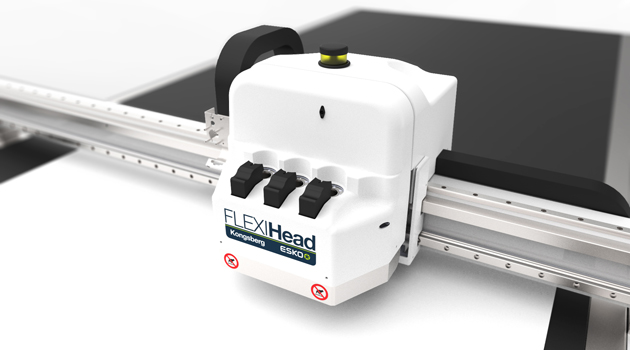 Esko, a global supplier of integrated solutions for the packaging and labels, sign and display, commercial printing and publishing industries, is launching its new Kongsberg V digital finishing platform and showcase a new Kongsberg V24 cutting table at the IndiaCorr Expo - SinoCorrugated 2014 show in Mumbai. Kongsberg V cutting tables deliver reliability, precision and ease of use for companies in carton and corrugation that produce samples, packaging, displays and mock-ups and other packaging specific markets looking to complement their offerings with productive digital finishing.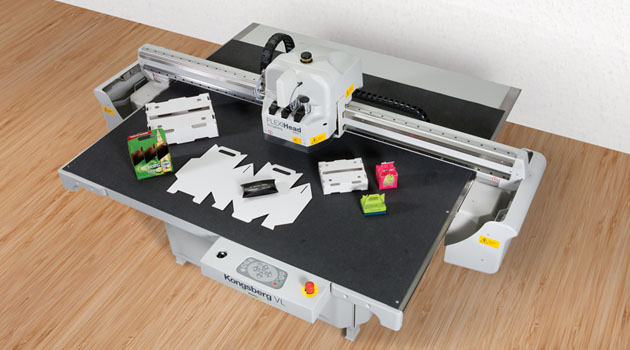 The Kongsberg V series features the rock-solid Kongsberg tabletop construction. Kongsberg V cutters offer a broad selection of tools, providing quality results on a wide range of cutting, creasing, and plotting activities. It has many of the features that have made Kongsberg tables popular, such as, the camera system, which ensures print-to-cut registration, even with print-distorted materials. Exchanging different tools is quick and error-free because every insert is identified by a unique bar code. Insert knife tools are available for cutting a wide range of materials, from thin paper to synthetic sheets through heavy-duty packaging and display material. The tooling selection also includes creasing, and drilling tools.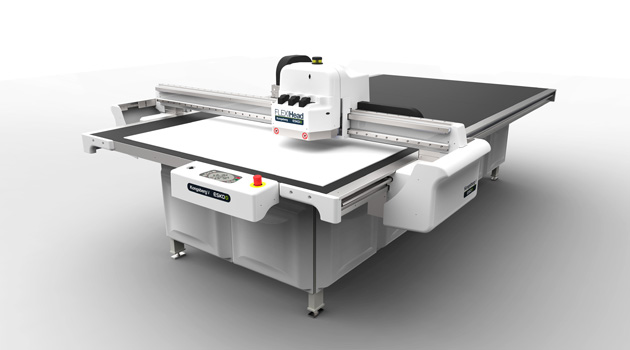 At IndiaCorr Expo - SinoCorrugated, Esko will demonstrate the Kongsberg V24 for Carton & Corrugation sample making, short run production of mock-ups and other packaging applications. It is outfitted with a FlexiHead, which offers highly accurate, powerful cutting and creasing of packaging material such as folding carton and corrugated board. The FlexiHead is attached to a very precise servo axis controlling the tool depth when cutting, creasing and routing. Three configurable tool stations accommodate a full range of standard tool inserts.
i-cut Suite: Software to power the design to print to cut workflow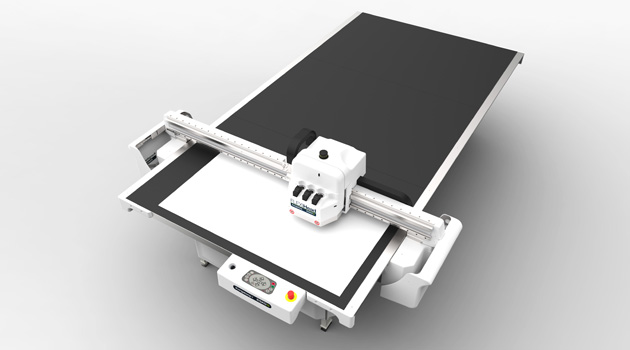 i-cut Suite is software that lets sign & display companies streamline their workflows. It preflights and edits incoming PDF files, ensuring that jobs will RIP and print correctly. It also helps build and edit sheet layouts, ensuring that jobs make the optimum use of substrates through intelligent true shape nesting and tiling. Kongsberg table technology ensures that die-less cutting contours match printed images perfectly, registering the actual dimensions and positioning cuts on the printed result. With Automation Engine, all of these functions are automated in a single workflow, with less operator intervention.
The company maintains that in a more commoditised market, sign & display shops are also realising that unique 3D display projects offer higher margins. More and more companies are investing in ArtiosCAD for structural design. ArtiosCAD has an extensive library of resizable display designs to help designers so they do not have to start from scratch designing new displays.