Future Consumer launches homecare brand - PRIM
By Nabamita Chatterjee | March 14, 2018
The products are so far being made available at Big Bazaar, Big Bazaar GEN NXT, Easy Day, Heritage Fresh, Nilgiris and HyperCITY stores PAN India.
Future Consumer the FMCG company by Future Group recently launched, 'Prim' a home care brand. Prim offers products that will help millennials manage their homes in a fast and effortless way. The range includes products like Colour Grabber, Magic Sponge, Fridge Odour Absorber and much more. The products are designed in DIY (Do It Yourself) manner and are for the contemporary young consumer, who is looking for clever, efficient hacks for age-old problems of running a well-managed home.
Speaking about the brand Keshav Biyani, Head – Personal and Home Care, Future Consumer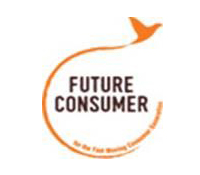 Limited said, "Prim reiterates our aim to offer innovative products for new age consumers. It is a first of its kind smart homecare brand that helps you live a self-sustained life. Prim provides easy solutions to manage daily household chores in a simple and fast method. With Prim, consumers can ensure a well organised and clean home all the time."
Future Consumer Limited (FCL), a part of the Future Group, operates in the Food and FMCG space with 27 brands in over 65 categories. Currently it caters to various categories such as Basic Foods, Ready to Eat Meals, Snacks, Beverages, Personal Hygiene Care and Home Care. FCL is constantly expanding its already existing vast portfolio of established Food & FMCG brands.