Hindware Home Retail plans foray into e-commerce
By Pankhuri Goel | Vjmedia Works | February 22, 2014
The company hopes to launch e-commerce initiative during the second quarter of 2014-15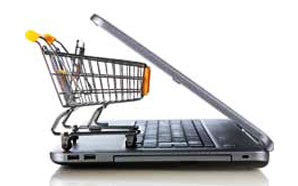 Hindware Home Retail Private Ltd (HHRPL), which runs home interior solutions stores under the name Evok, plans to foray into e-commerce by the second quarter of 2014-15, to further expand its reach.
HHRPL, is a 100 per cent subsidiary of HSIL, the country's largest manufacturer of sanitaryware products and the flagship company of the Somany Group. "We are at present taking inputs from our corporate partners and doing our homework, and hope to launch our e-commerce initiative sometime during the second quarter of 2014-15," said Ajay Seth, chief operating officer and Business Head of HHRPL.
Meanwhile, the company is also planning to take the franchise route to expand its presence in the tier-II and tier-III cities of the country. It currently has 18 stores (company owned outlets) across the country, with around six stores in the National Capital Region (NCR). During 2014-15 HHRPL plans to open at least 10-15 franchise stores in cities like Meerut, Bareiley, Agra, Patna, Ghaziabad among others.
The company has so far invested around Rs 150 crore since 2008 of its net investment plan of around Rs 300 crore to develop the home interior solutions business. The home interior solutions industry has been clocking an 8-10 per cent growth in the last few years, however, Evok has managed to register a 26-28 per cent overall growth rate, claimed Seth.
From a current revenue of around Rs 120 crore, the company aims to take it up to Rs 200 crore by 2014-15, and enhance its presence from 18 stores now to nearly 35. . Modular kitchen solutions have a 20 per cent share in HHRPL's revenues. The modular kitchen market in the country is around Rs 35,000 crore, growing at 15 per cent. Organised players have a 30 per cent share in the overall market, and are clocking a 20 per cent growth rate. The modular furniture market size is around Rs 25,000 crore.