Holii makes its debut in Chandigarh
Vjmedia Works | August 06, 2013
The brand showcases a blend of contemporary and the traditional with the launch of its new store at the Elante mall in Chandigarh.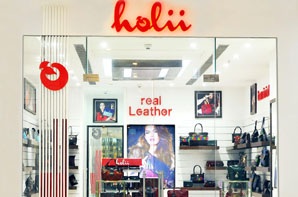 Popular Indian leather bags and accessories brand, Holii has entered Elante mall at Chandigarh with the launch of a new store. This is Holii's first store in the city and the 11th outlet across India.
Speaking on the excitement over the launch, Ashni Biyani, Director - Holii, said "Holii's contemporary attitude with designs inspired by India will find a great connect with the people of Chandigarh who are stylish and modern yet Indian, like Holii."
The store located on the second floor of the mall, which is spread across an area of over 400 sq. ft, has been conceptualized as a space for modern Indian fashion. The store layout has been kept open to lead customers into the world of modernity and style. Sharp unique features like the quirky illustrations of Holii pattern on the walls and glamorous ad-campaign images communicate the creative drive of the brand, while the 3D letters on the walls communicating'Real leather' and'Born in India' intends to reflect the brand's position in the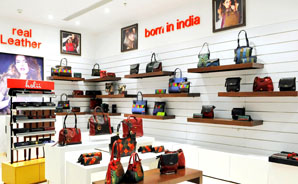 country as the original Indian leather bag brand. With the commencement of this new store, the brand has for the first time introduced its newly designed cursive logo-type and peacock logo.
The store showcases Holii's complete range of products such as handbags, clutches, travel bags, wallets, bag jewellery and belts.