Kalyan Jewellers to invest Rs 300 crore for expansion in South
By Retail4Growth Team | June 28, 2019
Kalyan Jewellers plans to open eight new showroom across five states in the south.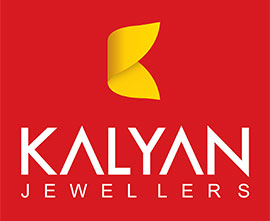 Kerala-based popular jewellery chain Kalyan Jewellers reportedly plans to invest Rs 300 crore to expand its presence in southern states by opening eight new stores across five states.
According to a statement, it plans two showrooms each in Tamil Nadu, Andhra Pradesh, Karnataka and one each in Telangana and Kerala. The expansion is line with the company's strategy of investing in market penetration to touch 250 stores in 5 years from the present 137 globally, including 103 in India.
"Last year our focus was to expand our operations in the non-south geographies, and we forayed into 10 new markets. We entered Assam, Chhattisgarh, Jharkhand and also added showrooms in Maharashtra, Delhi, West Bengal, Uttar Pradesh and Madhya Pradesh. This year, we are aiming for consolidation in the south and have earmarked Rs 300 for the purpose," TS Kalyanaraman, Chairman and Managing Director, Kalyan Jewellers said in the release.
He said, the company sees huge potential in the growing number of metros and mini metros in the southern region here. "We usually allot Rs 30-45 crore for a showroom, and we will continue to deploy our larger format showroom strategy, as it is a proven success model," he added.
Similar News
The brand plans to expand its retail presence through 20 stores in India and in the United Arab Emirates (UAE).