Kider India acquired by a consortium of industrialists
By VJ Media Bureau | Vjmedia Works | December 29, 2014
Under the new leadership, Kider India will build on its existing capability and expand the current capacities to connect with more retailers across India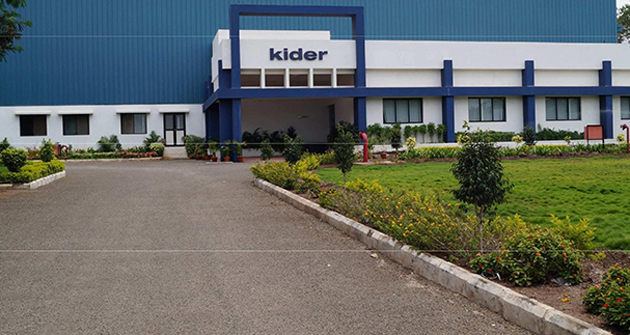 Kider India Private Limited, a global leader in retail store fittings, has been acquired by a consortium of industrialists comprising Sudhir Mehta, Managing Director, Pinnacle Industries, and Vinay Kothari.
Kider India, which up till now was a part of a leading Spanish Industrial Group, has been providing store solutions through a consolidated and well-structured global presence for over 55 years. It is the only manufacturer of fixtures within the organised sector in India and has a state-of-the-art plant at Pune. This plant was built with an investment of over Rs 70 crore and is equipped with robotised CNC machines and a modern paint shop.
With a wide range of offerings including well-designed sheet metal fixtures, wall fixtures, special'Fruit and Vegetable' display units, check-out counters, shelving units and shopping trolleys, it is uniquely suited to cater to the needs of the emerging retail sector. In addition, a strong design team also enables Kider to offer highly customised solutions to meet the any specific needs. Kider already enjoys patronage of clientele like D' Mart, Star Bazaar, Aditya Birla Retails, Samsung Stores, Total and Spar along with numerous smaller retail channels.
Under the new leadership, Kider India will build on its existing capability and expand the current capacities to connect with more retailers across India. The new promoters' have varied business interests and bring with them a rich experience of successfully running several industrial enterprises and association with global leaders. With a proven record of efficiently managing multiple manufacturing facilities, the promoters bring their unique vision, determination and strength to Kider India.
Commenting on the acquisition, Sudhir Mehta, Chairman, Kider India, said, "I am very excited with this acquisition as today an increasing number of Indian customers are shifting to retail store experience instead of Kirana shops. This calls for companies to be extremely adaptable and committed to continuous improvement. The need of the hour is for companies that are open and highly competitive while providing effective solutions to a very wide and changing array of needs. I believe that the enterprising spirit of Kider India has the necessary drive to succeed in this market with a continuous innovation and development of the business. Kider India remains committed to offering the most modern and efficient retail solutions meeting international standards at competitive prices."