Lite Bite Foods to expand presence in airports
By Rajiv Raghunath | Vjmedia Works | 1 | March 22, 2013
Lite Bite has already won the mandate to open 30 concept restaurants in Mumbai International Airport Limited (MIAL) on a revenue-sharing basis.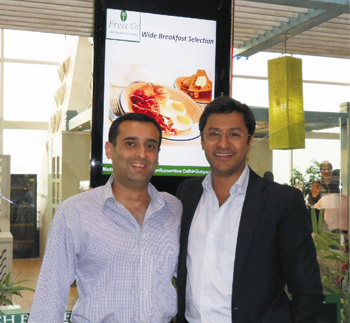 Lite Bite Foods (LBF) has been awarded the food & beverage concessions at the new Terminal 2 at The Mumbai International Airport Limited (MIAL) with Package 1, made up of 21 outlets - including the International Security Hold Area (SHA) Food court and the domestic SHA departure non-food court outlets - and Package 3, comprising a total of 9 outlets pre-security and at arrivals outlets.
Amit Burman, Vice Chairman, Dabur India & Chairman, LBF said, "This will make LBF one of the biggest players in F&B Travel Retail and is proud to share that this concession will double the size of our company both in sales turnover and the organization size."
Adding to this, Rohit Aggarwal, Executive Director, LBF said, "MIAL has created a world class Terminal with T2 and we intend to do our part to live upto their vision & expectation by offering the highest culinary standards and an enhanced customer experience."
Sharad Sachdeva COO, who heads business for LBF is a travel retail expert and will bring much of his rich experience into this project. Sachdeva said that after securing these key concessions at Mumbai Airport his vision for an IPO in next 3 years seems clearer.
Within a short span of 5 years, Lite Bite Foods has established itself as a leader in the organized F&B retail space. LBF currently operates over 60 outlets across India and overseas. They plan to add another 100 outlets in the next 3 years. The diversified Group operates under its existing three verticals - Quick Service, Casual Dining and Fine Dining restaurant concepts.