Madison BMB wins HyperCITY account
By VJ Media Bureau | Vjmedia Works | June 06, 2013
The agency has won the mandate to do the entire advertising, strategy and creative for Hypercity stores across the country.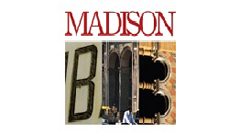 Madison BMB announced the win of Hypercity account in Mumbai in a multi-agency pitch, where it has won the mandate to do the entire advertising, strategy and creative for the retail stores across the country.
Prabha Prabhu, CEO, Madison BMB says, "The objective of Hypercity was to break the barrier of being perceived as a very expensive offering. While we achieve this, we had to make sure that we didn't err on making it too accessible, either. We had done a great deal of homework in trying to understand the competitive strategy. This helped us give solid solutions not only on brand communication but also on the tactical front which plays a great role in retail."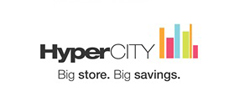 Hypercity has its flagship store in Malad, Mumbai spanning 1,20,000 sq ft area. There are totally 12 stores in 9 cities across India offering over 44,000 products sourced from both local & global markets. According to the company, it enjoys a large footfall with more than two million customers visiting Hypercity stores every month.
"A distinctive voice in retail cannot be created overnight. There has to be consistency in look, tone, feel and manner from every single consumer interaction point. We hope to achieve this in a shorter time than is available to us. And then we also need to work tirelessly to make sure we add value to the product offering as well. There is a glut of advertising in this segment that is nearly faceless and nameless, simply because everything looks and sounds the same," says Raj Nair, CCO, Madison BMB.
According to Darshana Shah, Senior Vice President - Marketing & Visual Merchandising, Hypercity as a brand is going through repositioning from "discover something new" to "big store, big savings" and clearly establishing itself in the space of "value premium" as a hypermarket. "I wanted my creative partner to help me establish this brand positioning along with clear tactical campaigns to create brand visibility by taking the core brand strength in the communication and also strongly differentiating from competition. Madison BMB has clearly been able to showcase the thoughts during the pitch and so won the account. Our first launch of'Hyper weekend blockbuster' has really given us strong positioning tactically and we are seeing double digits LFL growths. The team is quick in turnaround and concept delivery which is extremely critical in dynamic space of hypermarkets."
Madison BMB is the advertising unit of Madison World, a diversified Communication Group with 22 units across 9 specialized functions of Advertising, Media, PR, Out-of-Home, Rural, Retail, Entertainment, Mobile, Events and Sports; employing over 900 communication professionals across cities in India, Sri Lanka and Thailand.