Mannequin Special : The suppliers' voice
By Dipanjan Mukherjee | Vjmedia Works | July 24, 2013
A few mannequin suppliers talk about demand trends, new developments in mannequin design, production and materials and more...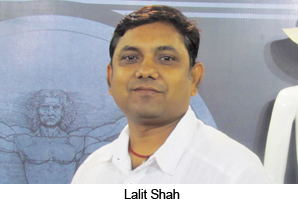 Lalit Shah, Proprietor - 3S Mannequins
There are two types of mannequins; there is fiber mannequin and there is plastic mannequin. Fiber mannequin is heavy, while plastic mannequin is light in weight and easy to transport. Fiber mannequin is breakable while plastic is unbreakable and the features you find in plastic mannequin you cannot find in fiber mannequin. Retailers prefer plastics as it is a onetime investment for them, while brands prefer fiber as they have to keep on changing them to build a brand value. Fiber mannequins are also costly, compared to imported mannequins, besides being heavy weight and difficult to transport. Hence brands generally import mannequins. Even today, after giving an order, the material reaches after 15 days. Imported mannequins on the other hand are preferred due to heir speedy service. They also come with detailed features, while Indian mannequins do not have detail- oriented features. The general quality of the latter is also no match compared to their international counterparts.
As for the market for reused mannequins in India, the repairing costs are very high and it becomes expensive to reuse mannequins. The labour charges mount up so high, you might as well buy brand new mannequins.
In terms of the demand for preventive maintenance and repair, manufacturing companies usually take care of this, but if you take on this as an outsourced business, then it becomes really expensive. The damages are at around 15%-20%.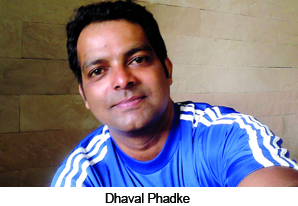 Dhaval Phadke, Proprietor - Aakar Mannequins
For the last 2 -3 years, the mannequins business has been heavily fluctuating due to the easy availability of Chinese mannequins in the Indian market. In terms of new demand patterns, retailers today are demanding more of black, white, headless and sitting mannequins, besides matt and gloss finish ones. All mannequins of global standards are available now in India. In some cases we customize as per the requirement of the market. But this increases our cost factor too. The share of reused mannequins in the market is about 20 to 25%, but it is important to look at the quality and finish because it is ultimately a business of aesthetics. We advice our clients to go for repair and finishing work every two to three years, so that the life span of the mannequins increases.
Alex Chandy, CEO, Nippon Mannequins
Business in the past year has been good and in fact better than the previous year. There has been a 30 per cent increase in sales. The new trends can be seen in the demand for abstract and ceramic finishes (ceramic glossy finishes), as these are easier to maintain and classier looking. Also, today hardware is mostly imported (unbreakable fingers, shoulder lockers) as locally the same quality is not being procured.
Indian mannequins match up to 80 percent in comparison with the best available globally, but they are not completely up to the mark. The challenges are in terms of the pricing. quality is compromised for cost and customers are okay with slight imperfections. Imported mannequins are definitely better. Workmanship is less. In terms of pricing, the challenges are lack of subsidies from the government, the rise in prices of raw materials and the lack of a governing body for this industry. prices cannot be increased due to competition.
The reused mannequins market is not in an organized format. Those who cannot afford the regular, buy the reused mannequins. There is no special industry like the ones abroad for these.
As for maintenance, an annual maintenance contract is maintained with the client. With the demand rising, more people are added and constant checking is being done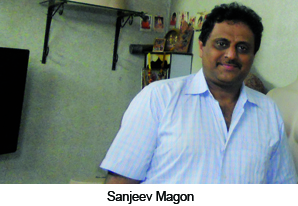 Sanjeev Magon, Chief Executive, Jambudweep Impex
As far as the big brands like Mango, Zara etc are concerned, they customize their mannequins. In most cases they get their mannequins imported from across the globe from their long- term partners (man nequin manufacturers) and they don't want to play with national manufacturers. Also, because their mannequin requirement is not voluminous, they can afford to import or purchase a decent annequin worth Rs 25,000-30,000. A local brand on the other hand cannot afford this.
There is no market for reused mannequin in India, as it would need repair. It would be prone to damage and breakage every time it is used. This would not be convenient and will invite heavy maintenance cost. Both nationally and internationally, there is no demand/market for reused mannequins.
Today everything is expensive, right from real estate to in store design. Mannequin forms a very small fraction of the total investment that is put in a store. So nobody would like to compromise on the quality of the mannequins.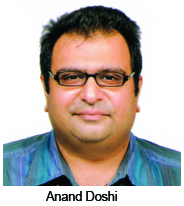 Anand Doshi , Proprietor, FY Trading
Demand for mannequins has increased over the years. Most fashion brands have doubled their mannequins in store in the last five years. Till about a few years back, retailers wanted mannequins that were more realistic with features of an average Indian. The trend as changed in favour of more Western bodies and abstract oval shaped faces without features or even headless ones. There has also been variation in the colour of the mannequins. In terms of new developmen t s in design, p r o d u c t i o n , materials and hardware used, most retailers prefer handmade fibre glass mannequins, with some going for plastic ones which are machine made, though the quality and measurements differ between these. But I would say that Indian mannequins are of international standards with good pricing. As far as the market for reused ones is concerned, there is limited demand for it in India.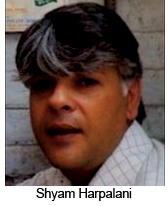 Shyam Harpalani, Proprietor, M/S Facelift Mannequins
There has been a gradual slowdown in comparison to last year in this business . As for new trends, there has been some changes in terms of colours used. Besides, there is a rising demand for featureless mannequins which are currently in vogue. India has a long way to go before reaching international standards, especially the kinds seen in Europe. quality of paints and paint shops are a hurdle in providing good quality. Where reused mannequins are concerned, clients only refurbish their mannequins as and when required. In terms of preventive maintenance and repair, when a client is tired of acertain look, he chooses to give a facelift. new designs and postures are then sent. But the demand is the same.
Summing up
While it is a given that mannequins are an indispensible part of the store aesthetics and herefore the store experience that can translate into sales, it is also obvious that there is still a long way to go in terms of the quality of mannequins available in India. On one hand, there is a greater onus on the retailer to demand better quality and set benchmarks. On the other hand, there is also perhaps a need, now more than ever, for the mannequins industry to get organized, have a body to represent collective interests and set in place parameters in terms of quality and pricing. It is also perhaps time to look closer into the whole economics and dynamics of reused mannequins so that an organized industry can emerge out of it and the market can be in sync with global trends that are increasingly going the sustainable way.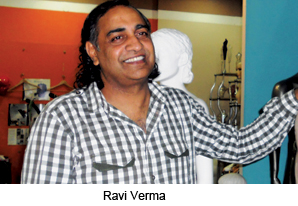 Ravi Verma, Proprietor - Clone Mannequins, on business, challenges and more…
Business has been pretty good in the past pear. There has been a lot of demand from retailers. Styling, upgradation, new applications and colours are introduced from time to time. Besides, retailers are demanding for international looking mannequins with the same quality without having to pay more, which is the biggest challenge.
Challenges
Retailers have their own set of thinking and pre-conceptualized ideas. We need to read their minds, address their needs and balance that with quality and pricing. price game (restriction) for quality mannequins is for me the biggest challenge in this industry. But even with the restricted pricing, we still offer the best. A typical mannequin in Clone costs Rs 6,000.
The reason for the price constraint is basically the fact that retailers have set budgets and do not want to compromise on the area, so they compromise on the purchase of mannequins resulting in poor quality and durability. Internationally, the mannequins' prices are higher and the quality is exceptionally good.
Other challenges
• Need for upgradation
• Unorganized/difficult market
Mannequin demands: International vs Indian
International brands go for a particular mannequin for a particular season for may be six months or a year. This is not happening in India. The India market has to understand that a typical mannequin or one kind of mannequin cannot fit in a store during all seasons because the garments are completely different. Mannequins need to be changed at regular intervals owing to seasonal changes. Both Indian and western garments are draped on the same kind of mannequin which certainly does not bring out the feel and look of the garment. This is a catch for the Indian retailers and the issue needs to be addressed. Internationally, the mannequins are different in color, cuts, style and the overall body language of the mannequin is brought forth differently according to seasons. Indian retailers have to upgrade themselves with regard to VM. The VM budget should also be given or set aside by retailers from the retail point of each store for long maintenance of mannequin.
International stores and Mannequins
International brands follow a set of styles with their mannequin. They already have their own set of vendors, they negotiate price and they get their demands fulfilled. When it comes to India, the requirement is not voluminous in terms of mannequin demand and supply; it solely depends on the number of store(s) that are opening in a year.
The brand Zara is a classic example. The store is not hoarded with mannequins and the store has been conceptualized in a way that it offers space for walk-ins, the interior engages the people and the mannequins are all customized according to the collection of garments that is coming in the store. The mannequins are also upgraded time to time in view of seasonal changes and new trends in apparels. So India suppliers need to understand that the kind of mannequin also matters. A mannequin should speak the language of the brand.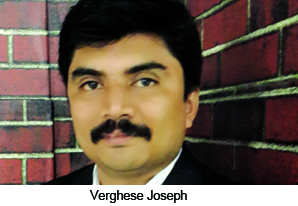 In a chat with VM&RD, Verghese Joseph, Managing Director, Tranz Mannequins Pvt. Ltd shares
his insights on the varied aspects of the mannequins business. Read on…
How has business been in the past year?
Business has been pretty good and challenging last year. The challenges were more on the volume requirements and finishes. Most of the existing brands were on a retail expansion mode through which they were also upgrading their existing mannequin styles to match international standards.
What were the new trends in mannequin demand for brands and retailers in the last year?
Mannequin is an important tool to depict the brand and therefore plays an important role in store design. Today the mannequins are extensively used inside the store to communicate the brand offerings along with the show window concept. While most of the brands and retailers have been upgrading their mannequins last year, there have been a lot of requirement for abstract glossy finishes. The retail trend in India had initially started with REALISTIC mannequins and moved to FEATuRED and now to ABSTRACT forms. The body form and fit of the mannequins has also changed to slimmer styles along with trend and look. We also came across retailers who have been xperimenting with newer postures and finishes for their retail stores.
What are the new developments in terms of mannequin design, production, materials and the hardware available and used now?
We have been upgrading the mannequin designs / finish / quality and production through retail visits, exhibitions and various researches across the globe. We have our own design and sculpting team working on newer mannequin design offerings to our clients / customers. The basic raw material in mannequin production remains the same which is mainly resin and fibre glass. Most of the materials and hardware required for mannequin production are made and available in India and only mechanisms related to locks and fingers are imported from other countries. We have also been introducing different techniques on mannequin assembly, making the mannequin assembly easier and faster for our customers.
Are mannequins available in India of global standards? If not, what are the challenges that are creating this gap?
Today in India the biggest issue at the retail store is the maintenance of the mannequin. Some brands in the past had imported mannequins wherein the challenge was the after-service of the mannequins. The Indian mannequin industry has been upgrading the mannequin finish and quality as per global standards offering maintenance of the same at the retail stores after display. So, yes, I would say the mannequins available in India are of global standards.
So what is the demand/market for mannequin preventive maintenance and repair? With the demand rising what have you done to address it?
Mannequin is a product which has to be handled with lots of care, if not maintained properly it can be damaged. We have a dedicated service team which provides annual maintenance to our clients. We also conduct mannequin maintenance seminars to educate our customers on the implementation and handling of mannequins so that they do not have major defects while in the store.
There is also a major requirement for services from users of imported mannequins as there is no direct representation by international manufacturers in the Indian market.
Is there a market for reused mannequins in India? How does this work?
There is definitely a huge requirement for reused mannequins and they are sold to the unorganised sector that does not invest in new and better quality mannequins. Some brands and retailers invest less and try using reused mannequins to create concept for their events / bookings / shows etc.
In conclusionit's pretty clear that the importance of good quality mannequins has become more important than ever owing to the transformation of the retail environment. The customer is clearly demanding nothing but the best with benchmarks stretching to global brands leaving all the stake holders to look at investment in the development, design, selection and production. Clear challenges have been identified by them and the results of them being addressed are already being seen in the shopping environments. Finally, the Indian shoppers benefits with a better shopping experience and will hopefully go home delighted with over flowing shopping bags and leaving happy retailers smiling to the sweet sound of ringing tills!
Advertisement